A breath of fresh air for green jobs
Photos
GIZ; stock.adobe.com
It only takes about an hour to get from Cairo to Sokhna on the Red Sea. Here, in one of Egypt's emerging regions, just a few kilometres from the southern entrance to the Suez Canal, is where the Egyptian German Technical (EGT) Academy is situated. This state-of-the-art facility for vocational, technical and professional training opened its doors in 2019.  
On behalf of the German Federal Ministry for Economic Cooperation and Development (BMZ), the project was launched in 2017 as a strategic alliance between the Deutsche Gesellschaft für Internationale Zusammenarbeit (GIZ) GmbH and Siemens Energy. The Academy has joined forces with Siemens Energy's service and repair centre in Sokhna to align technical training courses with realistic work requirements.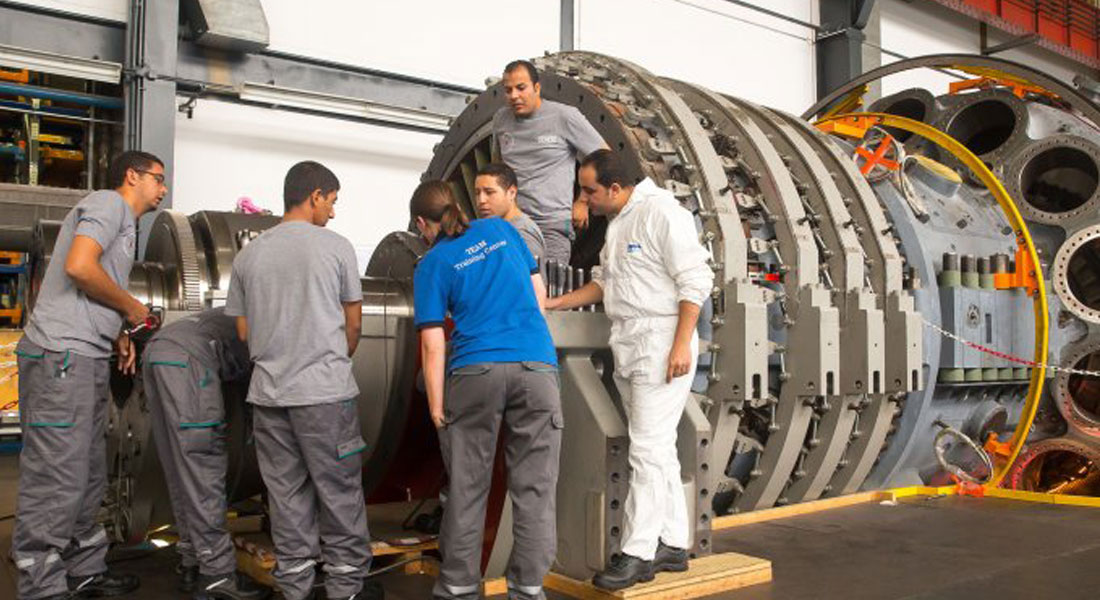 The Academy covers an area of 36,000 square metres, where trainees are upskilled in twelve technical workshops and at several stations referred to as learning islands. Practical experience constitutes 80 per cent of the training. By the end of October 2022, the project had trained more than 3,000 technicians, engineers and individuals employed at companies as part of this public-private partnership.
'The Academy is taking a unique approach in Egypt: It has perfected the provision of high-level technical training courses for the industrial sector and serves as a beacon for vocational education in Egypt. Through the cooperation with Siemens, the Academy benefits from access to the latest technologies and extensive technical know-how in promising industries and it aligns itself with the demand for new skills geared towards adapting to future climate challenges in the country,' says Andreas Adrian, coordinator in the GIZ Technical Education and Labour Market Cluster.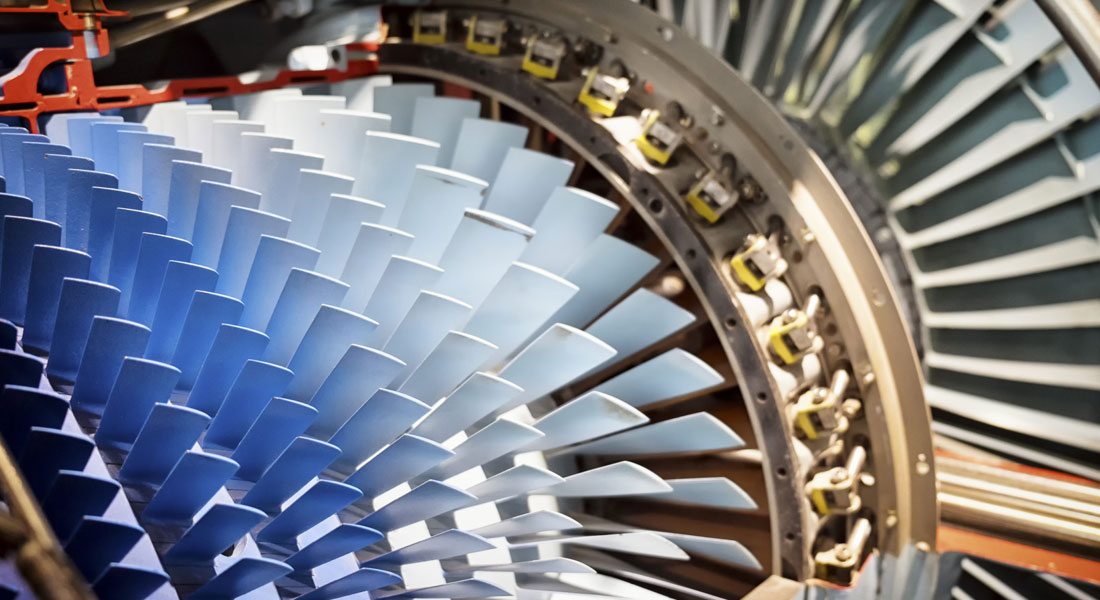 Sustainable jobs to combat unemployment
The training centre helps to achieve several important goals simultaneously. It provides training to workers in skills required to generate sustainable growth in Egypt, which in turn combats the country's high level of unemployment. According to the World Bank, Egypt's unemployment rate increased from 7.8 per cent in 2019 to 9.3 per cent in 2022. Egypt has 104 million citizens, two thirds of whom are under the age of 30 – young people who dream of improving their living conditions and having good jobs one day.
Particularly in vocational training, there is a clear discrepancy between the required skills and competences on the one hand and the qualifications of many on the labour market on the other. The Academy aims to close this gap. 'Over the past two years, we have gained the trust of companies because we know exactly what the market needs in terms of qualified technicians,' says Marwan Barrada, advisor in the Strategic Alliance on Occupational Training in Egypt. 'We provide tailor-made training for that purpose.'  
Wind and hydrogen at the COP host country
In addition to training in the fields of mechanical engineering, electronics and automation, one of the Academy's main focuses is on renewable energy technology. As such, it is addressing one of the key issues of our time. The Academy was recently certified by the Global Wind Organization to provide safety training for wind farm professionals. It has also held seminars on decarbonisation and green hydrogen for the Egyptian Ministry of Petroleum and Mineral Resources and the Ministry of Electricity and Renewable Energy.  
As host of the COP27 World Climate Summit in Sharm El-Sheikh, Egypt's Government is visibly building on green energy generation projects, especially wind farms and green hydrogen. This is on par with the Academy's vision: 'We are responding to the rising demand for skills in these technologies in Egypt. That's why we offer tailor-made training courses in these industries of the future,' emphasises Vanessa Gerlach, advisor in the GIZ Technical Education and Labour Market Cluster.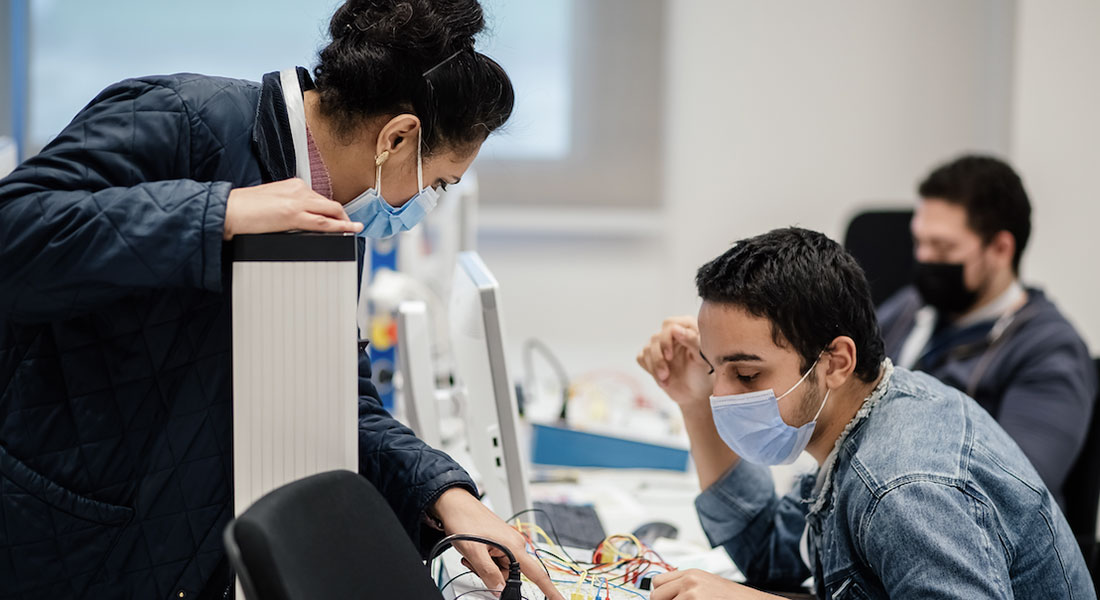 Inspiring women for technical professions
The Academy also focuses on training for women, driven by the conviction that equal opportunities are crucial for the development of a modern and peaceful society. 'We have developed a programme specifically to promote women,' explains Mariam Walid, EGT Academy project manager. The participants receive specific training in fields of work dominated by men to strengthen their technical and leadership skills.  
'This pilot module is the first of its kind for women engineers in Egypt and sends a strong message,' says Mariam Walid. It signals that women want to, and can, drive sustainable development.
November 2022