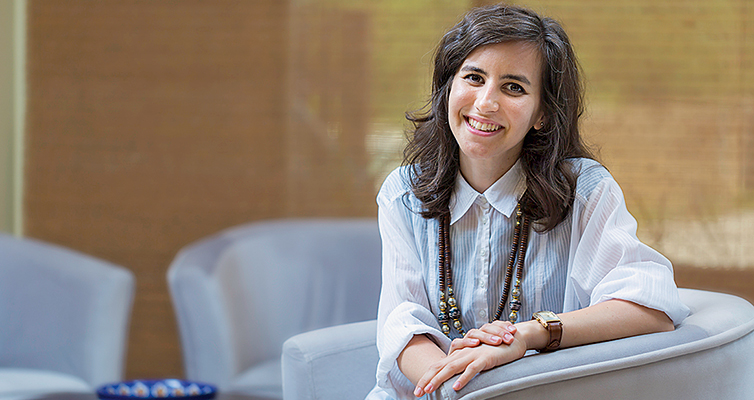 Hello from Islamabad!
I have been working for GIZ since 2018 on a project that supports the Pakistani Government in managing refugee matters. Displacement has been my area of expertise for years, but that's not how I started. I studied art history with a focus on the Middle East, and my first international job was linked to the UNESCO World Heritage programme. Later, I worked for the United Nations in Jordan on education for Palestinian refugees. That's how I first became interested in refugee issues. After that, in Egypt, I dealt with the legal affairs of refugees, including unaccompanied minors. I learned a lot from the direct contact I had with them and from being closely involved in their individual stories. It really made me understand why I do this job.
 
My current job in Pakistan was the logical next step for me. I work at a strategic level here. Our team's role is to support policy-makers. Pakistan has hosted Afghan refugees for something like forty years. In Baluchistan, for example, our goal is to encourage peaceful coexistence between refugees and host communities. The voluntary return and reintegration of Afghan refugees in their home country are also key issues, because these refugees need the kind of skills that will open up opportunities for them back home. In this area, for example, we coordinate the work of international organisations in both Pakistan and Afghanistan.
My arrival in Islamabad could not have been better. The welcome I received from my new colleagues was a wonderful experience. They gave me a detailed briefing on how things work in Pakistan and got me involved right from the start.
I think Islamabad is a lovely place to live. The city is very green, and its layout makes it easy to find your way around. I have never lived in a capital city with so little traffic. Now and then I play basketball with colleagues on a public court, or I go hiking in the foothills of the Himalayas on the outskirts of the city. The other thing I love about Pakistan are the arts and crafts.
Kind regards,
Judit Demjén
published in akzente 2/19