Photos
Oleksandr Techynskyi
'As the shelling got closer and closer I grabbed Liana and Rafael and fled with them to Melitopol. I was so scared for my children.' Marina Lyakh can remember every detail of the frightening days before she fled the eastern Ukrainian city of Donetsk with her husband, her two-year-old daughter and her eight-year-old son.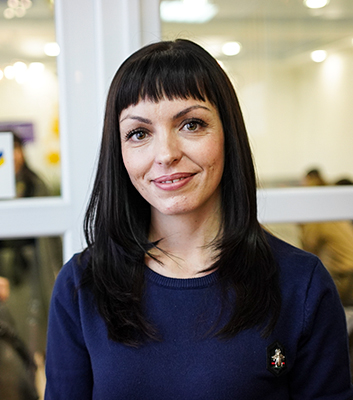 The family escaped to Melitopol, 300 km further west, where they were safe from the fighting – but were left with nothing. 'We were happy before in Donetsk. The war destroyed our house and our old life. We had no choice but to flee.'
A feeling of relief after fleeing
Marina Lyakh sits in the Lermontov Library, one of Melitopol's five municipal libraries, and talks about how she has started a new life. This was the place that provided her with support in a difficult situation. 'When a librarian gave me a cup of hot coffee, I was able to relax a little for the first time.' Marina Lyakh's fate is shared by 1.5 million Ukrainians who fled to other towns and cities in search of shelter after pro-Russian separatists occupied the Donbass region in 2014. The three districts that border the conflict-affected region alone are home to 300,000 internally displaced persons.
To help cities and local authorities cope better with this challenge, GIZ is working on behalf of the Federal Ministry for Economic Cooperation and Development (BMZ) to boost the social infrastructure in Ukraine. Part of this involves transforming run-down libraries and cultural facilities into modern community centres. The aim is to defuse tensions between the internally displaced and the local community, and help to develop a vibrant civil society.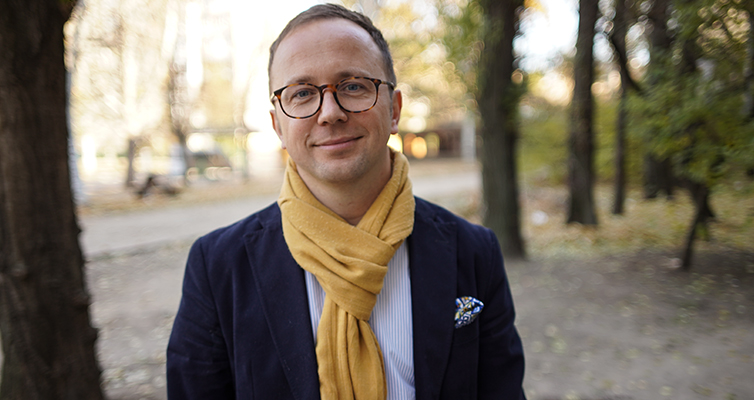 Since the arrival of fellow Ukrainians from the country's eastern regions, the teams working at Melitopol's libraries have had a lot more to do than just lend books. People who have fled the fighting come to the libraries to apply for new identity cards and receive support in finding accommodation, childcare and missing relatives. The libraries also offer courses and training to enhance the career prospects of the new arrivals. They also provide a space for relaxed conversations with people from the host communities. The libraries and their staff were overwhelmed by all these new tasks. 'To help them, GIZ is supporting the libraries with urgently needed refurbishment of the buildings, for example, and with technical equipment and training for staff on topics such as human resources management, fundraising and public relations,' explains project advisor Andriy Garbuza. A total of 27 libraries have already been modernised, benefitting more than 275,000 people to date.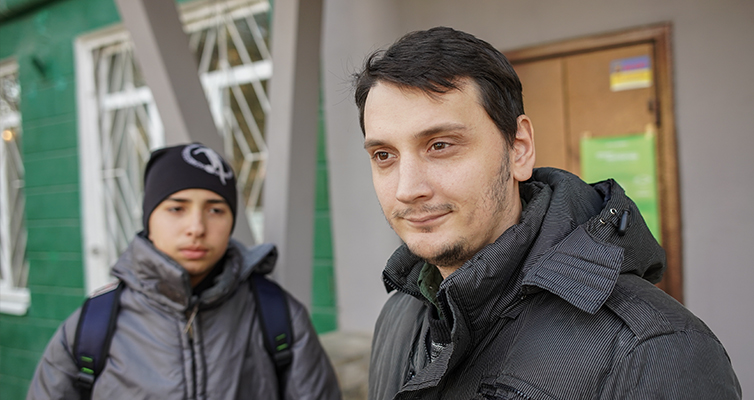 Breathing new life into the libraries
'The library and its staff have helped me and my family to build a new life,' says Marina Lyakh. After fleeing her home, it was at the library that she got her IDP papers and lots of good advice on how to find her feet in her new home. Lyakh is a lawyer, but she was unable to find employment as a lawyer in Melitopol. Today she works for a non-governmental organisation that provides art and play therapy for children traumatised by war. She received training for her new role and now regularly holds play sessions with children. This all takes place at the library. One of Melitopol's youth clubs also meets there for photo and video workshops. The 35 members are given space to develop their own ideas and are now working to set up a youth parliament in the city, for example. 'There is very little else for young people to do, which is why many of them want to leave the city. With the youth parliament, we want to get our voices heard at last,' says 15-year-old Roma Kuzmin.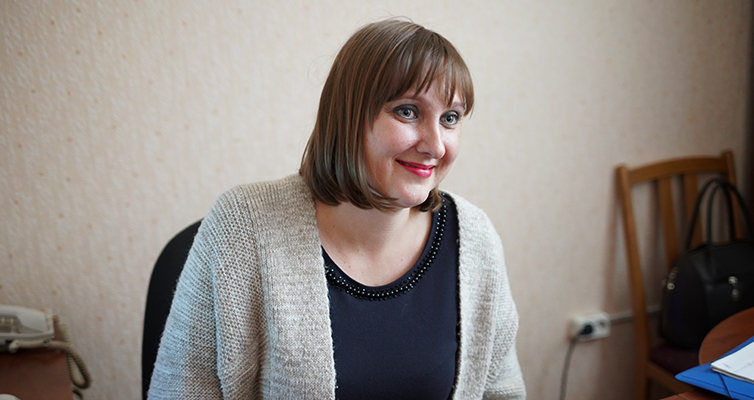 Inna Efimenko, director of Melitopol's five libraries, is proud that they are now a place where lively discussions take place. 'Our libraries have come a long way, from being silent, empty spaces to noisy, vibrant centres offering services and leisure activities,' she tells us. In the past five years, visitor numbers have doubled – some libraries have even seen numbers triple. One thing is particularly important to Inna Efimenko: 'Everyone is treated equally here, whether they have lived here all their lives or were forced to flee their homes. This has helped to prevent anticipated conflicts in our city.'
Contact: Maik.Matthes@giz.de
August 2019