'We cannot go back to the old normal'
Photos
Giancarlo Pucci/Pnud Costa Rica (first picture)
Interview
Friederike Bauer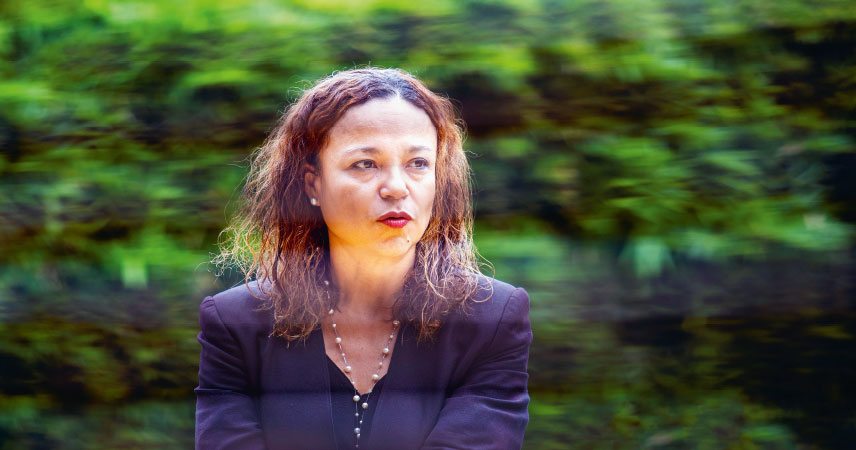 Some people say we are facing a complicated triple crisis at the moment: climate change, biodiversity loss and the pandemic. Do you share this analysis?
Absolutely. Scientists are telling us every day that we have to change in a very robust way in order to address this triple crisis. More concretely: we need to transform the way we produce and consume. Otherwise – as the pandemic has taught us – we will not be able to live healthy lives and have healthy societies.
Combining our response to the pandemic with public funding programmes to drive the shift towards a greener economy has been described as a once-in-a-lifetime opportunity. What is your opinion?
It is definitely an opportunity we must not let go by. On the other hand, this is not an easy task because we have to cope with recessions all over the world, particularly in our own region. Latin America has been hit very hard by COVID-19, and many people have lost their lives. We are facing heavy economic repercussions that interfere directly with people's lives. But we have to do this anyway. It is critical that we direct public money into the right investments and create a nature-positive economy. We cannot go back to the old normal.
How do you want to seize this opportunity?
Generally speaking, we have to use these funds to generate jobs and mitigate the impacts of the pandemic. At the same time, we have to come closer to achieving the Paris goals and to protecting nature. It is precisely this kind of investment that we have to identify. The good news is that we have the knowledge and the technology to do so. What we don't have is the money.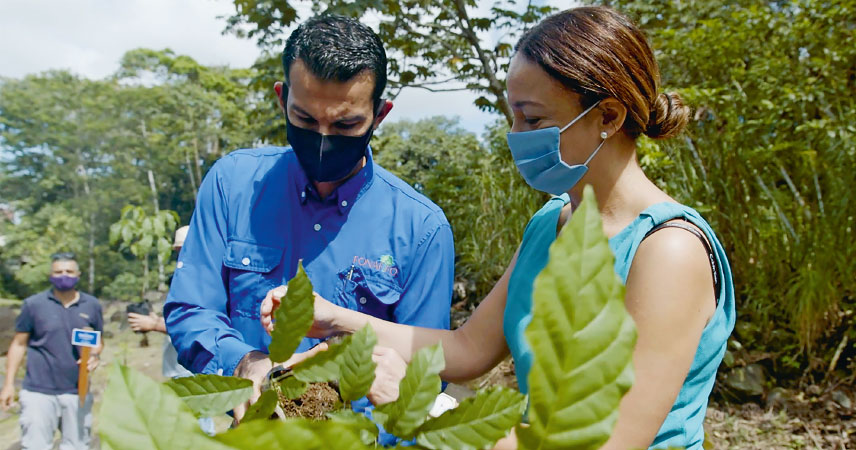 Which green projects in particular are you investing in or do you want to invest in?
In 2018 we launched an ambitious decarbonisation plan that aims to create a net-zero emissions economy by 2050. Our biggest problem in Costa Rica is the transport sector. It was and still is a major source of greenhouse gas emissions. We therefore want to electrify 75 per cent of the transport sector by 2035. One of our most ambitious projects is an electric train that is supposed to connect the main cities in Costa Rica. And we want to expand our public transportation systems within the cities. We also plan to change our agriculture sector, reduce emissions from livestock and improve the ecosystem services provided by our forests. We had intended to do this before the pandemic, but then a lot of our public money had to be redirected, and that makes it difficult to implement the plan. For this reason, we would like to get international support in the framework of green recovery funds.
'We need to transform the way we produce and consume. Otherwise we will not be able to live healthy lives and have healthy societies.'
How much money would you need for all this?
We estimate our decarbonisation plan will cost about USD 37 billion between now and 2050. At the same time, we expect to see net benefits across the entire Costa Rican economy of around USD 41 billion by 2050. So we think in the long run it should not really be an economic sacrifice for Costa Rica but, if done properly, it can be better for everyone. And this kind of change contributes to the overall international climate and biodiversity goals.
But to achieve this goal you need additional support from the international community.
That's right. We have to get the necessary funds. The international community should link all its grants and loans to certain conditions.
What sort of conditions do you mean?
We have international agreements like the Paris Agreement or the Biodiversity Convention. Here in Costa Rica, we feel that countries doing more to fulfil those agreements should be allocated more money than others. Those who are really doing their job, are committed and make a huge effort should be rewarded by the international community. I think the global financial system should be coherent here to support the goals we all have agreed upon.
Is that not the case at the moment?
No. That's why I feel that the whole financial system should move over to green investments and be aligned with that transformation.
Apart from the financial aspects, do you fear social trade-offs by engaging in green investment projects now at the height of the pandemic?
This is a very important aspect. We have to take the people with us. And this is why the public transportation system is at the heart of our decarbonisation plan. People can see the difference, they benefit directly. Many Costa Ricans cannot afford to buy a car, but they still have transportation needs. Being able to commute, to take a train into and around the city, makes this transition tangible for them. In my view, this is really a crucial aspect and a very democratic approach. No green recovery will work if we do not get the people to agree and collaborate. It has to be fair.
'Those who are really doing their job, are committed and make a huge effort should be rewarded by the international community.'
Are you taking any other measures to support people who are particularly vulnerable at the moment?
Yes, we are. We identify vulnerable groups and offer them economic transfers if they get involved in this campaign to put nature at the top. That might be planting trees, saving mangroves or communities that engage in products from ecosystem services. They receive direct transfers, which helps them get through the crisis – and supports our overall goal. And of course we're also creating new jobs by building this new transportation system.
Tourism is very important in Costa Rica, but the sector nearly collapsed during the pandemic. What have you done to compensate for those losses?
As I said, we granted transfers to the worst-affected communities, partly so that they can carry on looking after the many protected areas we have in order to safeguard nature. That is one reason why we face fiscal constraints at the moment.
Do you see Costa Rica as a frontrunner?
Yes and no. We are moving ahead and are probably farther along in the process than other countries. But with more support we could do better and we could move faster.
published in akzente 3/2021