Fighting the impacts of climate change
Instagram posts from the rainforest
Photos
Common Dreams, Florian Gaertner/photothek.de, Adobe Stock (2)
At just 20, Helena Gualinga is already an important representative for indigenous communities on the international stage. Recently, she was a (digital) guest at the Berlin Energy Transition Dialogue, speaking to delegates from her home in Ecuador. The conference on the global energy transition was organised by The Federal Foreign Office and the Federal Ministry for Economic Affairs and Climate Action. The activist spoke frankly about how indigenous communities are battling the destruction of their habitats.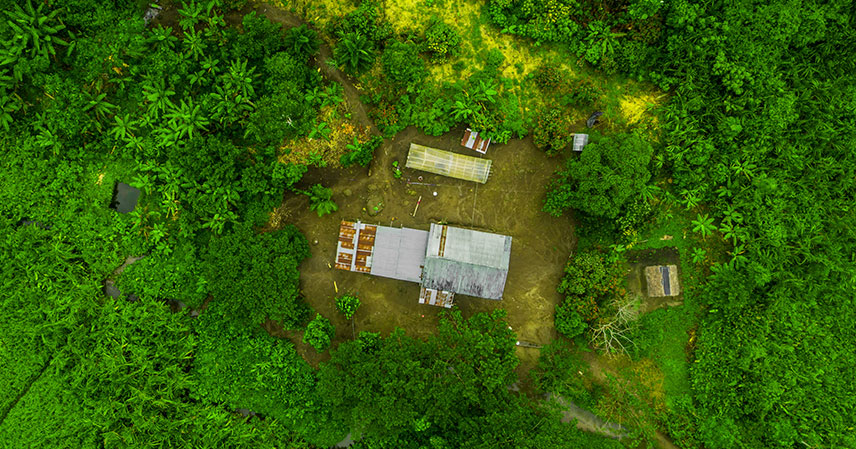 Gualinga belongs to a group of young activists fighting deforestation and the ruthless exploitation of mineral resources. In her view, indigenous resistance is not only an act of self-defence, but also a service to the global community. "It is thanks to indigenous groups that we have any forests left at all – and not just in Ecuador," she says, quoting the magazine Latin America Reports. Data from the United Nations (UN) back her up: According to the data, indigenous rainforests, which are important carbon sinks, protect around 80 per cent of the world's remaining biodiversity and therefore contribute significantly to mitigating climate change and protecting species.
When appearing at events, 20-year-old Gualinga usually wears traditional face paint and describes the beauty of home. And she presents this on social media such as Instagram. With her nature photos and videos, featuring Gualinga in the rainforest wearing traditional clothing, she reaches more than 75,000 followers around the globe. She has become a successful influencer from and for the Amazon region. Gualinga has even been featured in lifestyle magazines.
Her message remains political: She wants indigenous population groups to have a say in whether and how their valuable natural resources are used. She sees this as a human right. "The rights of indigenous people must always be the priority. Our lives are at stake."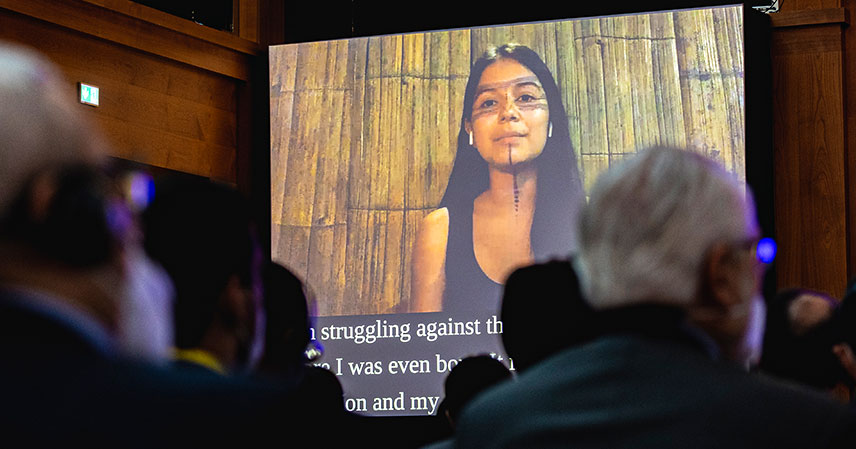 The face of a generation
Helena Gualinga was born in the Kichwa community of Sarayaku in south-eastern Ecuador and still spends as much time as possible there. At international conferences like the one in Berlin, she talks about how the region's climate is changing: Forest fires are on the rise and flooding is becoming more frequent and intense compared to just a few decades ago. Even before she was born, community elders had begun to fight deforestation on their land. "My generation has decided to continue this struggle," she stresses repeatedly.
The situation in the Sarayaku territory is not unique. The UN believes that indigenous peoples are affected more by the impacts of climate change than people in other regions and also suffer the adverse effects of globalisation.  At the same time, they are exemplary nature conservationists. Fernández de Larrinoa, Head of the Indigenous Peoples Unit at the Food and Agriculture Organization of the United Nations is quoted in German magazine Der Spiegel: 'They have valuable ancestral knowledge that is passed down from generation to generation on how to feed people without putting too great a strain on nature.'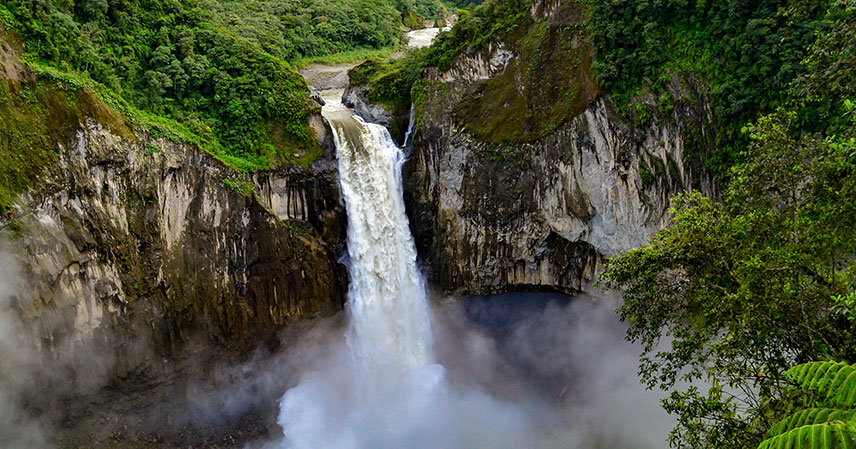 An activist at the age of 10
People in Sarayaku have a prominent advocate in Gualinga. She was one of the few indigenous people to take part in the UN Climate Change Conference in Glasgow in late 2021 and joined thousands of others in taking to the streets to urge governments to do more to mitigate climate change and consider the interests of indigenous groups.
Ten years ago, the Sarayaku community brought a successful lawsuit against the destruction of its habitat. In 2012, the Inter-American Court of Human Rights in Costa Rica awarded them compensation for the destruction of forests on their territory by oil companies carrying out exploratory drilling. Helena Gualinga was just 10 years old at the time. It was then that she decided to become an activist, she says.
May 2022