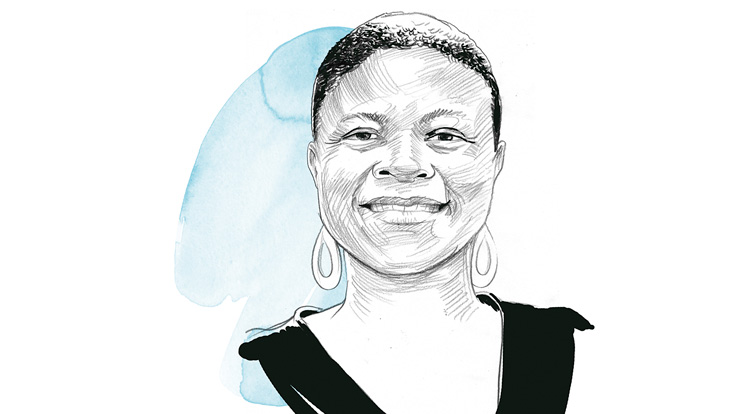 Esenam Nyador runs a taxi business and was a key figure in the Women Moving the City campaign, which sought to recruit female bus drivers for the new Bus Rapid Transit system in the Ghanaian capital Accra. Training is carried out at the new West African Transport Academy. GIZ is supporting the Academy as part of a development partnership with bus manufacturer Scania. This is made possible by the develoPPP.de programme, through which the German Federal Ministry for Economic Cooperation and Development is encouraging private sector enterprises to get involved in development projects.
How many female taxi and bus drivers are there in Ghana?
There are only four women driving taxis. Before the campaign, there were no female bus drivers.
How difficult was it to find applicants?
I advertised the training programme across all channels – social media, TV and radio. It was important to include women with no driving experience, as very few women in Ghana have a driver's licence. In the end, around 400 women from across the country applied – a resounding success.
What does having female bus drivers mean for Ghana?
For one thing, it is important that women are represented in the public arena. For another, studies show that women are safer drivers. They are simply less aggressive than men at the wheel. The first 50 or so women to complete the training course are already on the roads. They are still under supervision at the moment, but will soon take the wheel alone.
published in akzente 4/18