"Producing rice of a better quality"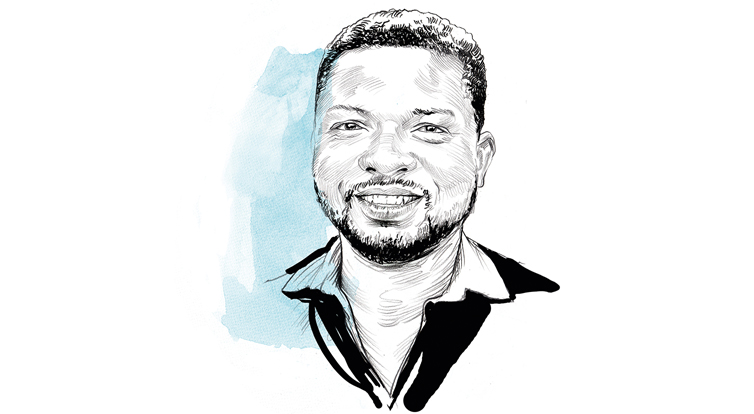 Adeniyi Kazeem Adegoke is the country coordinator of the Competitive African Rice Initiative (CARI) in Nigeria. GIZ is implementing the project on behalf of the German Federal Ministry for Economic Cooperation and Development (BMZ) in four countries. The project is cofinanced by the Bill and Melinda Gates Foundation.
What is the aim of the initiative?
In many countries, there is a high demand for rice that cannot be met by local production. CARI helps actors in the rice sector to produce more rice of a better quality. It does so by improving cultivation, developing more efficient value chains and improving access to financial services.
The project was launched in 2013. Has it had any impact yet?
Yes, in northern Nigeria alone the project has benefited more than 400,000 people directly or indirectly; they have a higher income and a secure food supply. Up to three times as much rice is harvested. And we have brought more women into the rice sector.
How can you guarantee sustainability when the project ends in 2021?
Mainly through the matching fund mechanism. In the first phase, BMZ and the Foundation financed 40 per cent of the project. Sixty per cent was provided by private and public Nigerian investors. The ratio is now 30 to 70. By the end of the project, local stakeholders will be responsible for 100 per cent of the financing. They can then continue to use the existing training material to provide considerable support for all actors in the value chain.
published in akzente 1/19