Hello from Kinshasa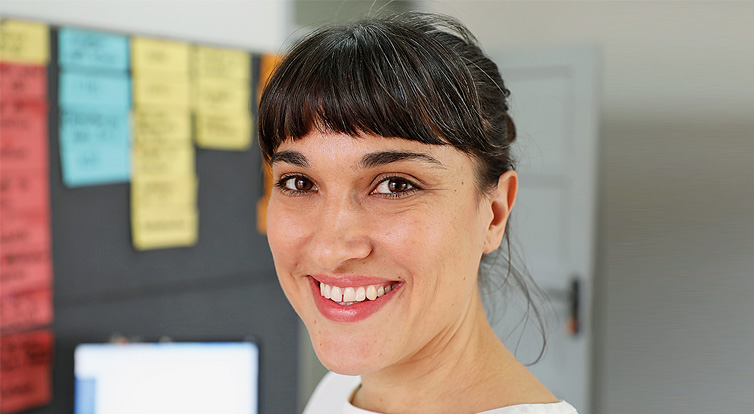 Hello from Kinshasa!
My day always begins and ends looking out at the vast Congo River. It's a relaxing sight: the river flows calmly through the hustle and bustle of this populous city. I've been in Kinshasa since 2014, where I am now living with my five-month-old baby. I still find it an exciting place to be. The city has a rich and vibrant music and art scene, and going to events is a great way of making contact with the Congolese. There are some excellent restaurants and good sports facilities, offering yoga, dancing and swimming, among other things. And I can find virtually any food product here.
Strenghten transparency
Here in the Democratic Republic of the Congo, I manage a project on good governance in the mining sector. One of the things we do is to strengthen transparency in payment flows within the sector. One of the characteristics of good governance is that as many stakeholders are involved as possible. That's why we facilitate dialogue with a wide range of groups, including not only the mining multinationals but also, for example, miners from small-scale mines, the staff of provincial councils, and representatives of civil society. They share views and experiences of social, economic and environmental challenges and put forward recommendations for action.
I first became interested in governance as a politics student in Berlin. And extractives were part of my previous role for GIZ in Mauritania in West Africa. When a vacancy was advertised for extractive resources here, I didn't need to think about it for long. I thought it would be fantastic to be able to work in this field – and in the DRC!
A great team
I currently manage 13 staff. Some are based here in Kinshasa and others in the south-east of the country. They are a great team, and the only challenge is working in different locations in such a huge country. Phone connections are sometimes very poor, so we need regular face-to-face meetings. But the upside is that my job takes me to exciting places and I get to know the country better.
Kind regards,
Magali Mander
published in akzente 3/18