Creating prospects for young people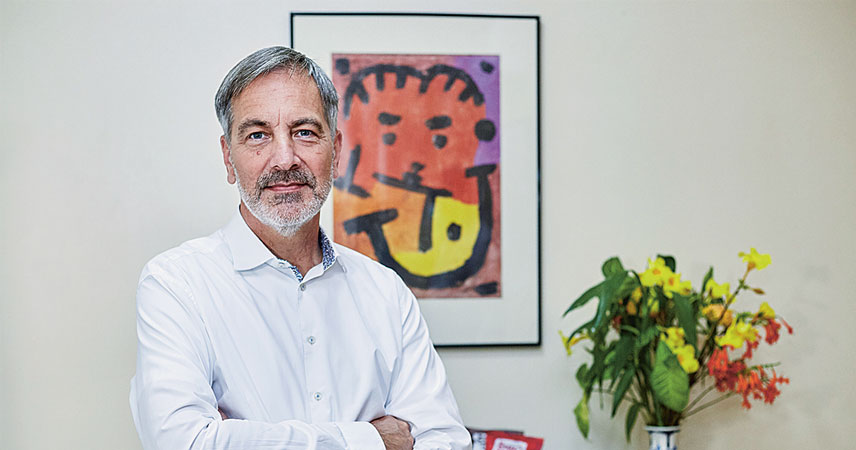 Hello from Abuja and Una welcome o!
Yes, that's right – Abuja. Many people think Lagos is the capital of Nigeria, but the seat of government is actually Abuja, a city of three million people designed on a drawing board in the 1970s. I work here managing the Sustainable Economic Development cluster and a project on vocational training and youth employment. I coordinate closely with Nigeria's federal and state ministries and with other international donors.
Our objective is to enable young people to access high-quality training that leads to employment. Every year, two to three million young Nigerians leave school and flood onto the labour market. It is important to offer them opportunities, including – and particularly – in rural regions. It's an exciting role, and there is always a new challenge.
My own career started in the private sector as a transport management advisor. I came across international cooperation in 2005, when I accompanied my then partner to Yemen. I started as a development worker and then worked for GIZ in Ethiopia and Pakistan. My assignments have taught me an important lesson: you can't rush things. It takes time to build trust and bring about change.
People here in Nigeria are very self-confident. Talking openly helps each side to understand the other and find good solutions that satisfy all parties. I really appreciate discussing things with them on an equal footing. I spend a lot of my working day dealing with HR issues: over the past few years, our team has expanded from three to over 40 people.
After work, there are plenty of opportunities for sport: I run and swim in the area where I live. And although Abuja's nightlife can't really compare with that in Lagos, there are plenty of bars, restaurants and clubs with excellent local music to enjoy.
Best regards,
Hans-Ludwig Bruns
published in akzente 3/21