Making digitalisation human-centric and fair
Why GIZ is championing free online systems.
By Björn Richter, Digital Transformation Cluster Coordinator
A joint commitment to digital public goods
A new era of digital transformation was ushered in at this year's United Nations General Assembly. High-level representatives from governments, civil society, the private sector and philanthropy convened to make a joint commitment to digital public goods. More than USD 300 million in funding was provided to implement this ambitious agenda.
In addition to Bill Gates, participants included President of the World Bank Group David Malpass, Administrator of the United Nations Development Programme Achim Steiner, as well as various heads of state and government. Germany was represented by Bärbel Kofler, Parliamentary State Secretary to the Federal Minister for Economic Cooperation and Development. The nature of their shared objective is instrumental for making the attainment of the Sustainable Development Goals (SDGs) with digitalisation at all possible.
Making digitalisation fair and democratic
The commitment to digital public goods involves providing free access to digital applications so that citizens are able to obtain better services, independently of major corporations such as Google or Huawei. It also means making digitalisation fair and democratic. The focus here is not on social control, economic interests or data skimming, but instead on the availability of digital platforms that enable citizens to access certain services and make social tasks easier. This is the case for applications for all sectors, such as the health care or education system, birth or housebuilding registers, but also for passport applications, tax returns and other administrative transactions.
It is important that digital public goods are not only operated without the need for a licence, thus making them free of charge, but are also open to everybody. This saves costs, is inclusive, and strengthens the local ecosystem. These digital public goods on open source software can also be transferred from one administrative district to the next, or from one country to another. They can therefore be expanded and replicated, while the global ecosystem can improve the impacts they have. The learning and dissemination potential that is created as a result is considerable and valuable for joint scaling-up activities.
Image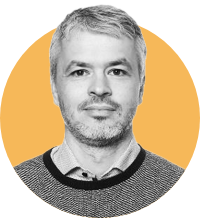 "Our support to Digital Public Goods shapes fair and human-centred digitalisation"
Björn Richter
Digital Transformation Cluster Coordinator
For the benefit of the people
In New York, Germany presented the GovStack alliance, which supports partner countries in establishing a safe, trusted and inclusive digital public infrastructure. Specifically, the GovStack initiative develops the first global building blocks for the digitalisation of government agencies and is initially partnering with the pilot countries of Egypt, Rwanda and Ukraine to achieve this aim. Here, prototypes of digital government services are being built, for example to support Ukraine in its reconstruction efforts with the aid of digital registers. This BMZ initiative is being implemented by GIZ together with Estonia, the International Telecommunication Union (ITU) and the Digital Impact Alliance (DIAL), among others.
Global alliances such as GovStack are a byword for the particular approach that GIZ is pursuing in this area, namely digitalisation for the benefit of the people. Human beings are at the core of all considerations; the aim of digital applications is to make their life easier, not overwhelm them. And above all, citizens should be able to use the internet in as cost-effective and secure a manner as possible. GIZ therefore supports its partners in their own efforts to steer their digitalisation process along fair lines, and in so doing is consistent with the human-centric values of the European Union.
Mutual learning in the digital world
Another example is the atingi learning platform, which GIZ has developed and set up on behalf of the German Government. This provides learning content that people are able to use free of charge. atingi now offers more than 300 courses, from hospitality to tourism, from careers guidance to e-skills, and has already reached more than three million people worldwide. Upon completing a learning unit, participants receive a digital certificate. The most important partner in this regard is the Smart Africa Secretariat, an alliance of 30 African digital ministries.
The fact that mutual learning in the digital world is multi-directional is also demonstrated by SORMAS as a digital public good. This is a contact tracing app and stands for Surveillance, Outbreak Response Management and Analysis System. It was invented in Nigeria, with German support, in response to the Ebola epidemic. When the coronavirus pandemic broke out, it was updated to include COVID-19. As well as having being rolled out to other African countries, the app is now also used in more than 240 health authorities in Germany: a perfect example of reverse innovation.
Promoting fair digitalisation
In addition to GovStack, atingi and SORMAS, GIZ is now implementing a further seven global flagship initiatives to promote fair digitalisation. Demand from partner countries has risen sharply recently and the GIZ team in this field has grown from seven to 180 staff within just a few years. The portfolio has also seen its value rocket, from EUR 7 million to around EUR 200 million, in an indication of just how great demand is.
There are good reasons for this. The impacts of measures can be strengthened with digitalisation; it is indispensable to SDGs being achieved at all. To this end, it is precisely the countries of the Global South that are mostly dependent on free access programmes. That is why it is so important for Germany, Europe and us here at GIZ to all remain in the game and to position ourselves between the major players – as honest brokers with solid values instead of economic or hegemonic intentions.