Image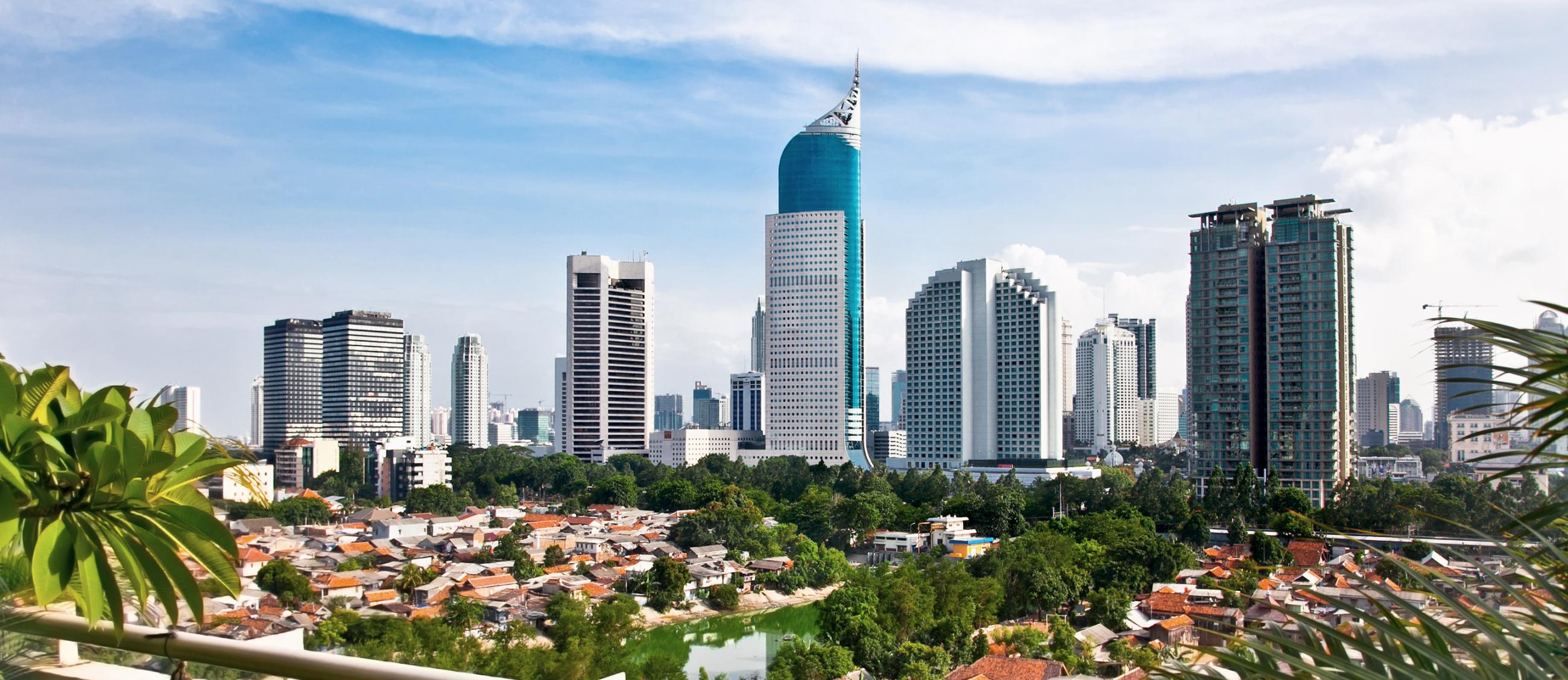 'An amazing change'
Indonesia is one of the most stable countries in Asia. GIZ Country Director Martin Hansen explains the reasons for this stability and why the company continues to operate there.
Interview: Friederike Bauer
Photo: Aleksandar Todorovic/stock.adobe.com
You have been country director in Indonesia since 2019 and were previously seconded there 20 years ago. How has the country changed during this period?
Back then, I witnessed the country emerging into a new era after the 30-year dictatorial rule of President Suharto. It was a fascinating transition process. Since then, Indonesia has undergone rapid development, not only economically but also in political and social terms.
What has changed?
During this period, Indonesia has steadily risen higher in the list of the world's biggest economies and now ranks 16th – ahead of the Netherlands, Turkey and Switzerland. That really is an amazing change.
What is the political situation like? If we look at the region, we can see that economic growth is not automatically associated with individual freedoms and democracy.
I would say that Indonesia is now an established democracy, incidentally the only one among the 10 member states of ASEAN, the Association of Southeast Asian Nations. Regular elections are held without any major irregularities and they have always met international standards in recent years. Since the end of the Suharto regime, power has been handed over to five different presidents, including one woman. The next elections will be held in February 2024. After two terms in office, President Joko Widodo will not be standing for re-election.
Some people see signs of democratic regression in Indonesia, not least because of changes to the criminal code last year which restrict individual rights and ban sex and cohabitation outside marriage, for example. Do you share this view?
It's true that there have been changes to the criminal code, but they were essentially designed to placate right-wing conservative fundamentalists, who might otherwise cause a lot of trouble. So the changes had a clear target audience. In practical terms, they are not particularly relevant. I think they were more of a tactical move.
Do Indonesians have the same freedoms that people usually enjoy in stable democracies?
Yes, they do. There are no moral enforcers telling people what to wear, and Indonesians wouldn't stand for that anyway. They appreciate their freedoms. From what I have experienced, this 280 million-strong population is very tolerant. Islam is important but the country's national motto is 'Bhinneka Tunggal Ika' – unity in diversity. The country is extremely diverse – in terms of geography, ethnicity and religion – but the different groups always unite behind this national philosophy. The cohesive power of economic growth, which leads to prosperity, should not be underestimated.
Image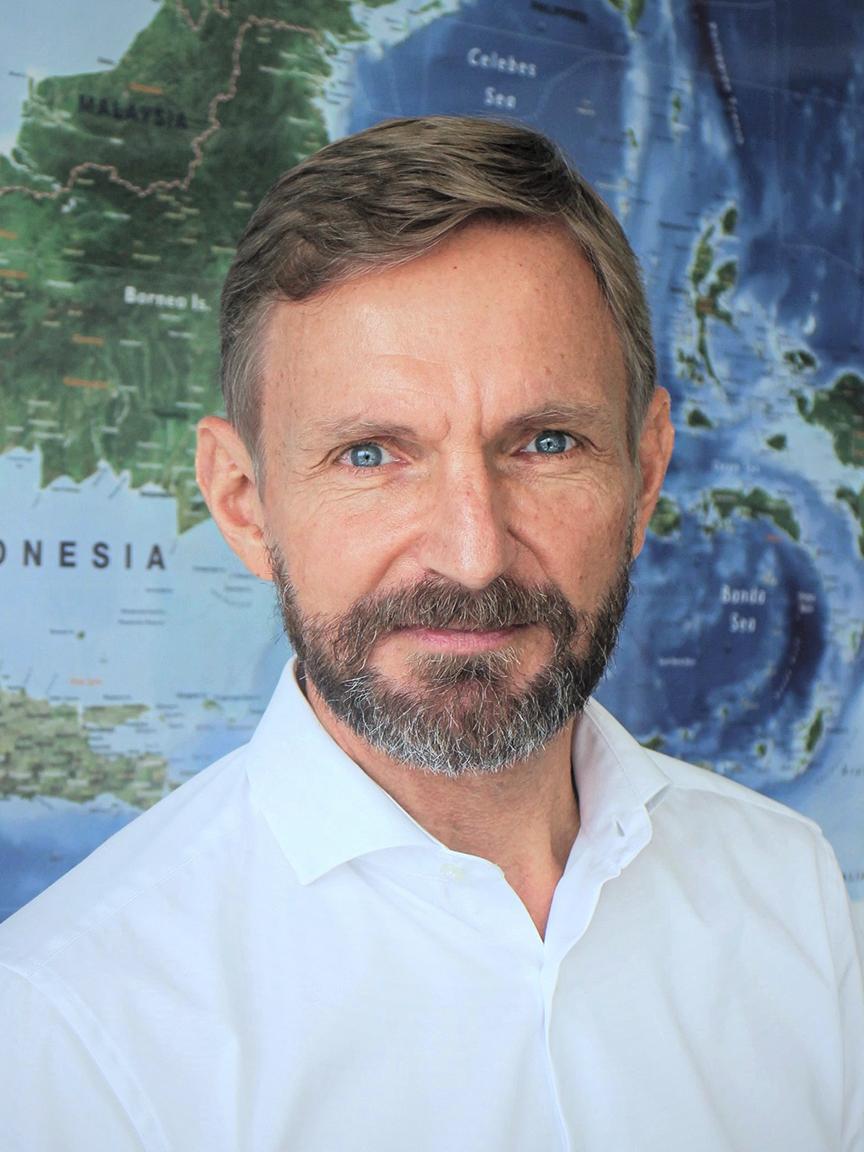 We ought to continue to develop our relations with Indonesia. The country is an anchor of stability for us in the region.
Martin Hansen
GIZ Country Director in Indonesia
Image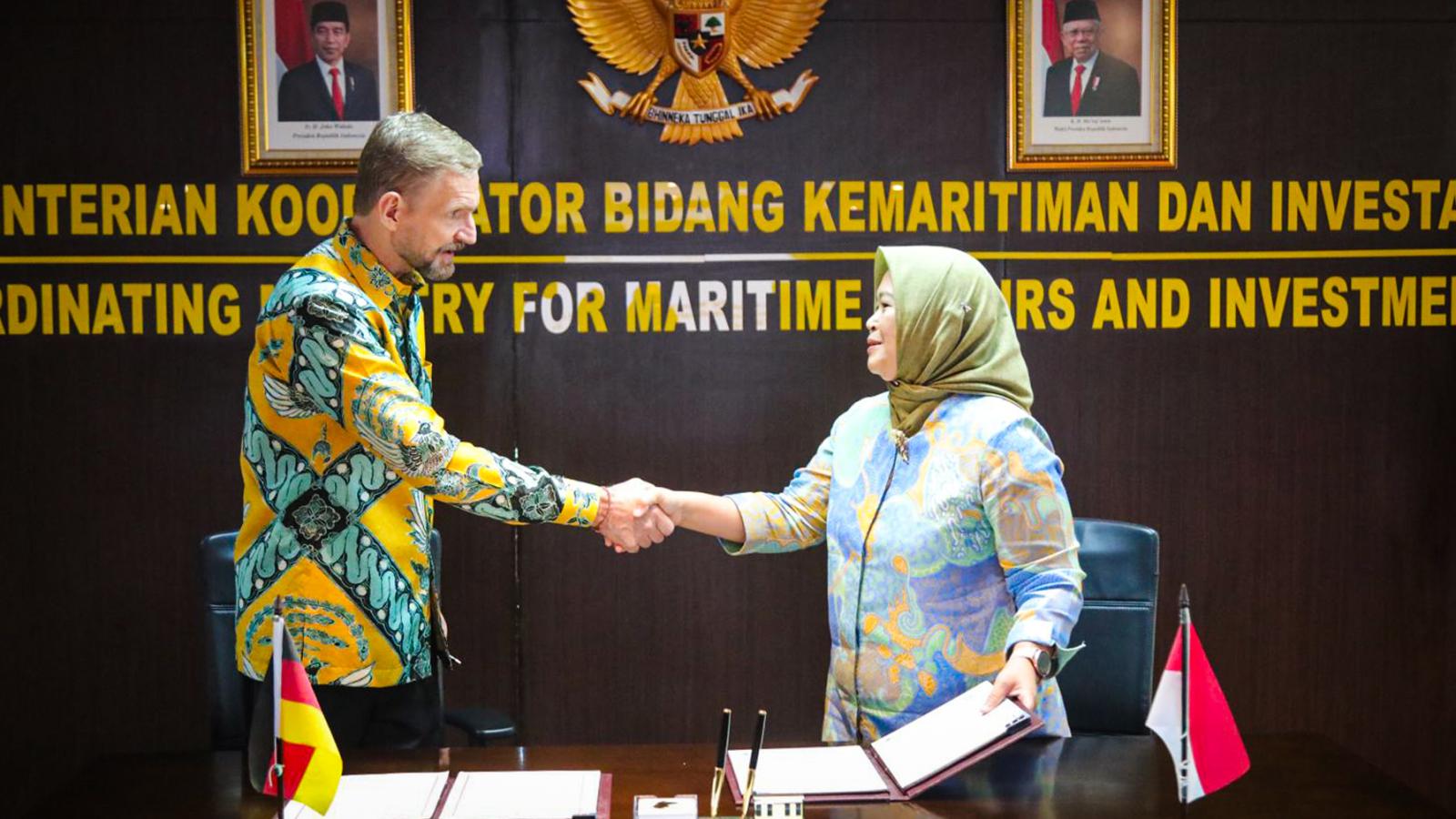 GIZ Country Director Martin Hansen with Ibu Nani Hendiarti, the Indonesian Deputy Coordinating Minister for Forestry and Environmental Management
Are there any worrying internal conflicts?
Small-scale conflicts do indeed flare up here and there, for instance in Papua, a province in the very east of Indonesia. There is occasionally some unrest there, but on the whole Indonesia is regarded as a peaceful country.
How efficient is the state? How strong are the institutions there?
There has been considerable progress in that area too. Twenty years ago, the partners that we cooperated with tended to be dispassionate and had no clear idea of what they were aiming to achieve. The situation is completely different now: Indonesia's decision-makers know exactly what they want. The country is aiming to be a green economy by 2040. This is underpinned by a very clear strategy and a strong will to achieve it.
But do the authorities work efficiently and in particular do they act with integrity? There are frequent reports about corruption.
Indonesia has made a great deal of progress here, as I have seen myself. But the journey is not over yet. Institutions depend on the high standards of their staff. In terms of personnel, there is still room for improvement in places. The time it takes for decisions to be made also needs to be reduced. Corruption is an issue and no one here disputes that. But they want to address the problem, which is why an anti-corruption body has been set up. That's important, not least so that Indonesia can continue to attract foreign investors. Overall, it's safe to say that the work of the authorities has improved considerably over the past 20 years, but it's still not good enough yet.
Indonesia is an emerging country, so why should it receive funding from German taxpayers?
Whereas we used to provide considerable support to help develop state capacity, the primary focus now is on 'global goods'. Indonesia is one of the most densely forested countries in the world. What happens or doesn't happen to these forests affects us all. That is why we are mainly involved in climate and energy projects and in protecting the environment and resources here. Focusing on three sectors – energy transition, resilient nature and green infrastructure – we offer integrated solutions, thus helping to solve global challenges.
Would this be a good way to summarise your view: Indonesia is a modern, predominantly Muslim country with a stable democracy and good economic prospects?
That sums it up nicely, and these features mean that Indonesia can serve as a model for other countries too. In Germany, people don't yet sufficiently appreciate that Indonesia is an economically strong partner that shares our values. We ought to continue to develop our relations and recognise that the country is an anchor of stability for us in the region.
The project contributes to the following United Nations Sustainable Development Goals (SDGs):