Photos
Illustrations: Florian Bayer
On 21 June 2018, a baby girl named Neve Te Aroha Ardern Gayford was born. She had no idea that her arrival would be treated as a major international event. Her mother Jacinda Ardern, Prime Minister of New Zealand, is only the second female leader ever to give birth while in office, after Benazir Bhutto in 1990 in Pakistan.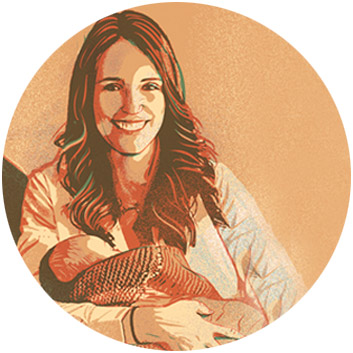 Half way around the world, Chancellor Angela Merkel and Prime Minister Theresa May are struggling with serious crises, one within her own party, the other in the form of Brexit. Meanwhile in Africa, four women recently ran for president in Zimbabwe and five are in the running for the 2019 presidential election in Nigeria. Looking around the world, it seems that women are gradually breaking through the glass ceiling that has hitherto stood between them and top political office. According to the renowned gender scholar Farida Jalalzai at Oklahoma State University, as of 2018, 122 women have served as prime minister, chancellor or president of their country; 77 countries have had a female leader at least once in their history; and currently there are 20 female heads of state or government.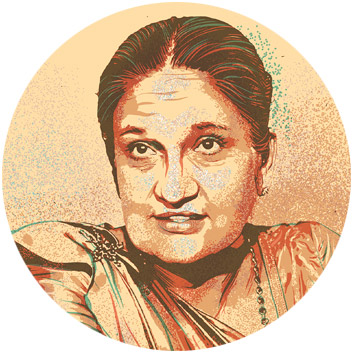 But progress varies by region: the Middle East has had only two female leaders and North America three. Europe has had the largest number of female leaders so far (52), followed by Africa (20), Asia (19), and Latin America (14). There seem to be four main ways to power: crisis, prior activism, sponsorship and family ties. Angela Merkel rose to power after her party experienced major political turmoil, first becoming party leader before being elected German chancellor in 2005. The path taken by Aung San Suu Kyi in Myanmar was very different. After many years as an icon of the peace movement, in 2016 she became the country's state counsellor, a position similar to that of prime minister. Although her rule has since become controversial, her rise to power was undoubtedly a case of prior activism.
Family ties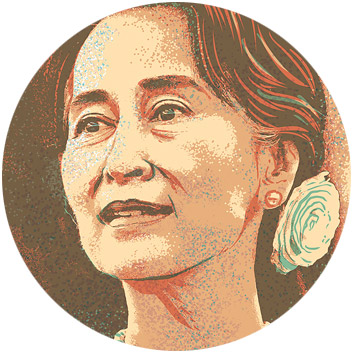 Many of the former female presidents in Latin America, such as Dilma Rousseff (Brazil, 2011–2016), have been handpicked by their predecessors, while in Asia most female leaders have family ties to former presidents or prime ministers. For example, Yingluck Shinawatra, the first female prime minister of Thailand (2011–2014), is the sister of a former prime minister, while the former president of South Korea Park Geun-hye (2013–2017) is the daughter of former President Park Chung-hee. But there are also women who have risen to leadership positions by climbing the political ladder. Nepal's first female president Bidya Devi Bhandari, for instance, has over 30 years of political experience, and has served as member of parliament and two-time cabinet minister.
'Even when women do break through the glass ceiling, they tend to find themselves in government posts with less power and prestige.'
However, even when women do make it to the top, they are still likely to find themselves in positions that command and reflect less power. They are also more likely to become leaders in consensus democracies than majoritarian ones. Consensus democracies tend to reward leadership characteristics that are more closely aligned with female traits such as inclusive, negotiated, conciliated decision-making. In contrast, majoritarian democracies tend to reward leaders who are exclusive, antagonistic, and competitive – leadership traits more commonly associated with men. In parliamentary systems, it is also easier to remove a female prime minister, as she can only stay in office as long as she commands the support of a parliamentary majority.
Less prestige despite breaking through the glass ceiling
In presidential systems, leaders have greater power and cannot be removed from their post by the legislature. Unsurprisingly, women are more likely to be elected to premierships than presidencies. To date, 52 have been presidents and 70 have been prime ministers. Further, in systems with a dual executive, women tend to be elected to the less powerful executive position. Nepal is a good example: while Bidya Devi Bhandari was widely celebrated as the first female president, the office of the president in Nepal is largely ceremonial, while the real executive power lies with the Nepalese prime minister. Thus, even when women do break through the glass ceiling, they tend to find themselves in government posts with less power and prestige.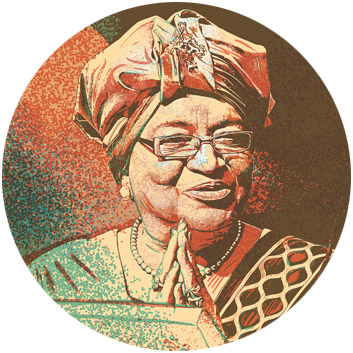 Once in office, do female leaders make a difference? Do they advance greater gender equality and integrate women's interests into their policy platform? The short answer is: it depends on the individual. Former President Ellen Johnson Sirleaf of Liberia is a good example of how the presence of a female leader can translate into gains for women's rights. She was elected to the Liberian presidency in 2005. In her inaugural speech in 2006 she pledged to 'give Liberian women prominence in all affairs of our country. My Administration shall empower Liberian women in all areas of our national life (…). We will enforce without fear or favour the law against rape (…). We shall encourage families to educate all children, particularly the girl child. We will also try to provide economic programmes that enable Liberian women (…) to assume their proper place in our economic process.'
Lack of vocal representatives
Sirleaf's government did make great strides in improving the rights of women under family and criminal law. The 2005 rape law, adopted by the transitional government, recognised rape as a crime and increased sentences for rapists. The government also established a National Plan of Action against Gender Based Violence, and launched a public campaign to educate Liberians that sexual violence is a crime and punishable by law. Reproductive care and contraceptives were made available free of charge. Finally, the Free and Compulsory Primary Education Act and the Girls Education Policy aimed to increase the school enrolment rate among girls while the Economic Empowerment of Adolescent Girls and Young Women Project trained women for employment in the private sector. The National Rural Women Programme and the Sirleaf Market Women Fund offered support to local market women.
Although Liberia under President Sirleaf made much progress towards gender equality, many of the new laws are ineffective or omit important elements: the rape law, for instance, was weakened and is hardly enforced and female genital mutilation is still legal in Liberia. Why? Positive changes cannot be pushed through by the executive alone. They depend on support in the legislature. Unfortunately, Liberia's parliament ranks 161st worldwide for women in parliament (with women accounting for only 9.9 per cent of parliamentarians). There was thus a lack of vocal representatives of women's interests in parliament.
'While women have gained more political power in the last decade, they also seem to fall harder and faster when their government experiences a crisis.'
Similarly, Nepalese President Bhandari is widely regarded as a women's rights activist. In her long political career, she made a name for herself as an advocate of equality. She successfully lobbied for a 30 per cent legislative gender quota for candidates and a constitutional inclusion ensuring that either the president or vice-president needs to be female. However, critics have pointed out that while she is committed to greater political rights for privileged women, she upholds patriarchal values for the average woman in society. For example, she believes that women's role as homemakers should be preserved.
Strong symbolic value, better future?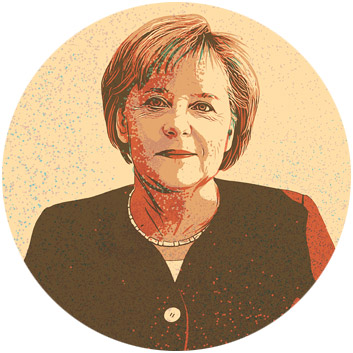 In contrast to Sirleaf and Bhandari, other female leaders have not advocated for women's issues, with British Prime Minister Margaret Thatcher being the most prominent example. The same is true of Laura Chinchilla Miranda's presidency in Costa Rica (2010–2014) and Cristina Fernández de Kirchner's presidency in Argentina (2007–2015). Somewhere in between the opposing poles of Sirleaf and Thatcher sits Angela Merkel. While she seems uncomfortable with the idea of branding herself a feminist, she has supported gender equality reforms such as a corporate board quota and the transformation of parental leave from a traditional male breadwinner model to a dual earner/career model predicated on gender equality. She has shown considerable sensitivity to women's issues, receiving the Finnish Gender Equality Prize in 2017. Overall then, female leaders do increase the chances of women-friendly policies being adopted.
But quite apart from this, female leaders are powerful symbols who can foster greater political participation among women and make a positive change in attitudes towards women in politics. There is now an entire generation of young Germans who have never experienced a male chancellor. No studies have yet explored the impacts of this on views of female leadership, but it is inconceivable that there will not be an impact of some sort on this generation.
'There is certainly much room for improvement. But we can look forward confidently to the future, secure in the knowledge that women all over the world are striving for top office and are following the call to serve actively in politics.'
While women have gained more political power in the last decade, they also seem to fall harder and faster when their government experiences a crisis. South America is a case in point. In 2014, South America had four female presidents. Today, it has none. What happened? According to Jennifer Piscopo, a leading expert on gender and Latin American politics, a gender bias still exists in Latin American politics. In Costa Rica for instance, President Chinchilla's time in office is seen as a failure even though the economy grew under her leadership. In Brazil, Rousseff was impeached for questionable yet commonly applied accounting practices, while her male successor survived an impeachment vote for practices more serious than those used by Rousseff. Today, there is little appetite in South America for female leaders.
More power, harsher criticism
Similarly, Sirleaf has been rejected by women's rights activists as a failure for gender equality and branded a typical representative of the political elite mired in nepotism and corruption. It seems that women, once elected, are still subject to greater scrutiny and criticism than men in the same position – and the same seems to hold true for their post-office evaluation.
What does this all mean for the future? The good news is that never in history have there been more female heads of state and government than in 2018. There is certainly much room for improvement and we have a long way to go before we genuinely achieve equal power-sharing. But we can look forward confidently to the future, secure in the knowledge that women all over the world are striving for top office and are following the call to serve actively in politics. 2018 was definitely the year of women – let's hope that that year becomes an entire century.
published in akzente 4/18