Illustration
Florian Bayer
When the COVID-19 pandemic struck, schools around the globe closed their doors. By mid-April 2020, some 1.6 billion children – about 90 per cent of school pupils across the world – were no longer in the classroom. This unprecedented disruption to learning jolted the world into a new appreciation of how fundamental education is to almost every aspect of our lives. Suddenly, most of the world's children and young people – and their families – were deprived not only of classroom learning but also of the multitude of other opportunities and resources that schools provide to help them reach their potential: social interaction, mentoring, community, a sense of belonging, life skills, mental health support, physical safety and nutritious free meals, to name just a few.
IN THIS ARTICLE

 

1. INVALUABLE
Why a good education for all children is the smartest investment in the world.
 

2. INDIVISIBLE
Why, ultimately, everyone benefits and society as a whole wins when we support the weakest among us.
 

3. UNPREDICTABLE
How the global community can arm itself against future crises by forging strong education systems.
Educators, NGOs and communities around the world mobilised all their resources to fill the gaps left by school closures. It was a forced experiment in rapid innovation under intense pressure. Across Europe and North America, most schools switched to online learning. Pupils received learning materials on their mobile phones in Kenya, where classrooms remained empty for nine months during 2020. Children in Liberia and Burkina Faso accessed lessons through solar-powered radios. Teachers in Chile collaborated to design lessons delivered via radio. And in the mountainous province of Balochistan in Pakistan, children's books were carried from village to village by camel.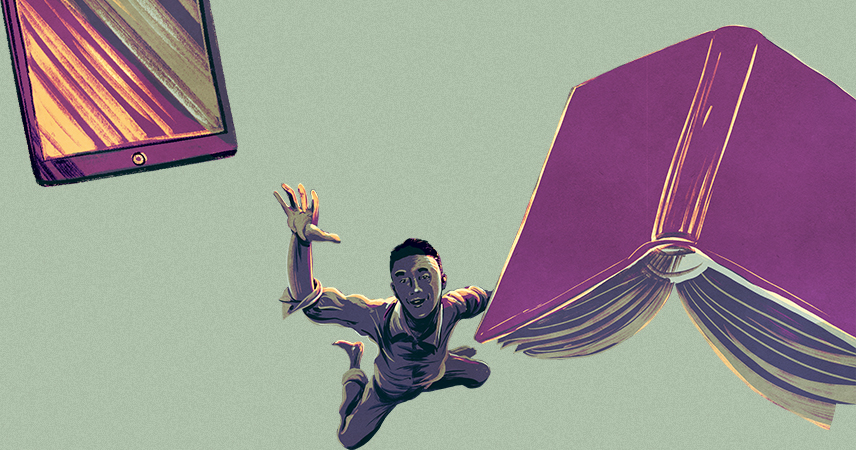 More than a year later, we can clearly see that the pandemic has highlighted and magnified the core challenge facing education systems across the globe: providing universal access and high-quality learning to all children (and often adults too) at an affordable cost. Despite being more constrained than ever, educators and communities are targeting the barriers that prevent the most vulnerable from accessing education while also weaving new thinking and innovations into curricula to make learning more attuned and responsive to 21st century challenges.
The smartest investment in the world
The aim of UN Sustainable Development Goal 4 is to 'ensure inclusive and equitable quality education and promote lifelong learning opportunities for all.' For good reason, education is enshrined as a human right and a cornerstone of development, and underpins other SDGs including poverty, health, gender equality, decent work, innovation, inequality and peace. According to UNESCO, for every US dollar spent on education, between 10 and 15 USD are generated in economic growth. 
In wealthy and poor families alike, education is seen as the gateway to a better future. Solid investment at the secondary and tertiary education levels, meanwhile, underpins economic success stories in countries like South Korea and Viet Nam. South Korea, for example, rapidly expanded its higher and vocational education systems in conjunction with policies to build a skilled workforce and create a sophisticated and high-tech economy. In the 1970s, just 10 per cent of South Korea's population entered higher education, compared to 87 per cent of young South Koreans today. Meanwhile, Viet Nam has a shorter track record but has followed a similar trajectory to achieve impressive growth in higher education in the past 20 years.
'According to UNESCO, for every US dollar spent on education, between 10 and 15 USD are generated in economic growth.'
Even before COVID-19, however, global progress on education targets was stalling. For example, some 97 million children across sub-Saharan Africa were already out of school, their absence a symptom of wider pressures on families and communities resulting from climate change, conflict, natural disaster, illness, gender inequality and household poverty. One in four children lives in a region impacted by crisis. In the years up to 2019, more than 2,000 schools across west and central Africa were closed as a result of conflict and insecurity, affecting around two million children and 44,000 teachers. And many other young people around the world missed school as a result of disease and food insecurity caused by the effects of climate change.
The pandemic will have only heightened such vulnerabilities, undoing years of hard-won progress. Loss of livelihoods in poor families, for example, is expected to put pressure on millions of children to enter the workforce or, especially in the case of girls, get married instead of returning to the classroom. Studies of previous crises that disrupted schooling, such as Sierra Leone's Ebola outbreak in 2014, show that girls are more likely than boys to stay out of school permanently once their education has been interrupted. They also face higher risks of gender violence and early pregnancy.
In COVID-19 times, priority must be given to helping girls return to schools once they reopen. Girls' education has been called 'the smartest investment in the world'. Evidence shows it to be one of the single most powerful interventions to break cycles of poverty, improve health and development outcomes, foster female leadership, combat climate change and create positive ripple effects in society for generations to come. An educated woman is more than twice as likely to send her own children to school, and UNESCO has found that if all girls were to complete their secondary education, the world's child mortality rate could be halved. 'Girls who have been to school grow up to be empowered women. They are not forced into early marriage and they tend to have healthier, smaller families, reducing emissions well into the future,' writes Ugandan climate activist Vanessa Nakate in a recent issue of Time magazine.
Radical inclusion
Although many countries have made important strides toward free universal primary and secondary education, girls and other vulnerable students often still struggle with access unless they are proactively offered support. To this end, Sierra Leone recently unveiled a new policy of radical inclusion in schools – the first of its kind – putting disadvantaged girls, the disabled and the rural poor at the centre of efforts to make schools safe and inclusive for all. In Sierra Leone, 36 per cent of the poorest households have children out of school, as opposed to 6 per cent of affluent households. 'In practice, this means actively enabling those from marginalised and excluded groups to enter and remain in school until they graduate. It means adapting the education system to better meet their learning needs – ensuring school is a place of dignity, safety and respect for all – while systematically reducing cultural, policy and practical barriers to education,' writes David Moinina Sengeh, the Minister for Basic and Senior Secondary Education.
'Inclusion makes education systems more flexible and supports lifelong learning.'
Inclusive measures matter profoundly to individual students and their families, of course, but they also benefit society as a whole. Research shows that diversity and inclusiveness in the learning environment not only foster better academic outcomes but also nurture creativity, collaboration, social skills, mental health and wellbeing. Focusing on inclusion also builds greater flexibility into systems and supports lifelong learning. Teenage mothers, refugees, migrants and other excluded groups need flexible opportunities and pathways for returning to school after their education has been interrupted. As disruptions resulting from climate change, conflict and natural disasters are likely to intensify, the resilience and flexibility of education systems will be increasingly important.
Innovation for Africa's young people
For sub-Saharan Africa in particular, the urgency of investing in education at all levels could not be clearer. The region has the world's youngest and fastest-growing population. And as the continent's population is set almost to double to two billion by 2050, sub-Saharan Africa will soon be home to the world's largest concentration of young people. This will create unprecedented new demands on capacity in institutions that are already bursting at the seams. Enrolment in secondary schools, for example, is expected to double by 2030 – and already, there is space for only one third of those wishing to enrol. By one estimate, some 90 per cent of children in low-income countries lack basic secondary-level skills as opposed to 30 per cent of children in high-income countries. The scarcity of space in schools is one reason for such weak outcomes, but the figures also illustrate the need to improve the quality of curricula and teaching.
With some 75 per cent of the workforce currently considered to be in 'vulnerable' employment, Africa urgently needs to upskill its young people to succeed in employment or entrepreneurship and to make the most of its demographic boom. It cannot do this simply by replicating existing learning methods. Rapid innovation is needed, as are fresh new ways to help young people develop the full depth and breadth of the technical, practical, critical thinking, creative, social and emotional skills demanded by the job market.
'Insights gained from the COVID-19 crisis could lead to improvements in education overall.'
Educate! is a Ugandan NGO working directly in secondary schools helping 470,000 young people in Kenya, Rwanda and Uganda to develop these skills and business acumen. When COVID-19 struck, the organisation had to pivot rapidly from face-to-face interaction to distance learning. As it introduced new teaching methods using radio broadcasts, conference calls and text messaging, the organisation also carefully gathered and analysed feedback from learners about the impact these measures were having, which helped it fine-tune its efforts as it went along.
According to Hawah Nabbuye and Sarah Kayondo, of the Educate! management committee, the process showed that, while such supplementary distance learning cannot replace face-to-face quality teaching, it can – if sensitively and appropriately designed – provide resilient and flexible ways of helping young people (especially those who are marginalised) to keep up their learning momentum under challenging circumstances.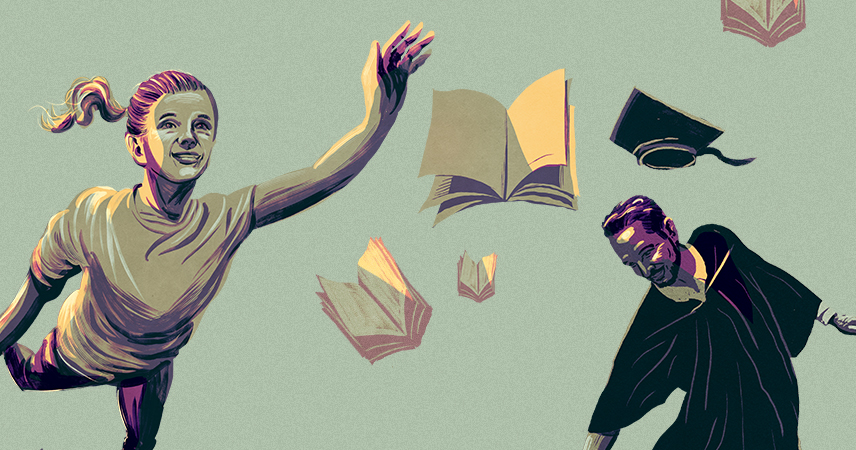 Such new innovations and insights arising from responses to the COVID-19 crisis could be harnessed to provide lasting resources to help improve education as a whole. In general, better learning outcomes can be achieved by focusing on a few basics – the quality of teaching and an approach to teaching children according to their skill level rather than their age group. Distance learning solutions cannot compensate for these basics, but they could be adapted to augment learning in overcrowded and under-resourced classrooms, for example. In Burkina Faso, where one person in 20 has been displaced as a result of conflict, the government has embraced distance learning and plans to continue using it to reach children who cannot access regular schools. 'For us, it's a path of no return,' as Education Minister Stanislas Ouaro told press agency Thomson Reuters.
Developing skills for challenges
The pandemic has highlighted the depth and interconnectivity of the changes overtaking and remaking our world: climate change, global inequality, economic globalisation, a fourth industrial revolution, and artificial intelligence. It has revealed how important education is for developing the resilience and knowledge to equip societies to respond to disasters and conflicts and to build peace.
Partly in response to the magnitude of these global challenges, educators are embracing teaching methods based on experiential learning that connect students to real-world issues and foster agile, collaborative, flexible, technologically adept, emotionally intelligent and self-motivated learning. One-size-fits-all models of education are steadily giving way to more diverse, complex and networked approaches, incorporating environmental intelligence, purpose, social justice and radical inclusion.
'In schools, young people can learn how to be citizens with a commitment to their communities.'
Schools are places where young people learn to be engaged citizens within a community, which also makes them critical spaces for social cohesion. They are places where young people from different cultures, backgrounds, ethnicities and nationalities have the opportunity to meet one another, work side by side and develop shared values of equality, human rights, respect, and freedom, collectively developing their long-term potential to create thriving, diverse and vibrant societies.
A recent article by the Brookings Institution highlighted climate change education as a powerful force both for learning and for galvanising climate action and climate justice. There is strong evidence that learning through experience – connecting conceptual learning to concrete, hands-on, real-world events – helps children to learn more deeply and enduringly. As the authors point out, the arena of climate change offers countless opportunities for experiential learning to children across the world, whether through implementing drought-sensitive agriculture in Zimbabwe or monitoring human impacts on marine protected areas in Mozambique. 'Harnessing the creativity of students and teachers to engage in climate action means every educator can become a climate champion, every school club leader an advocate, and every lesson can contribute to solving some dimension of climate change or its underlying drivers, and/or to adaptation to its impacts,' continue the authors.
By realising such possibilities in education, learners, teachers and their communities have the chance not only to develop the skills necessary to thrive in an uncertain future but also to play an active part in shaping that future.
published in akzente 2/21