Girl power on a surfboard
Photos
picture alliance / REUTERS
As a young girl, Khadjou Sambe used to watch surfers riding the waves off the coast of her hometown Dakar, in Senegal. And she wondered why there were no women out there on the water: 'Why don't I surf and represent my country and my continent as a black girl?' Now in her mid-20s, Sambe is Senegal's first professional woman surfer. She was discovered and supported by US surfer Rhonda Harper and her NGO Black Girls Surf, which is committed to improving the representation of black women in competitive surfing. Together they founded Senegal's first surfing school for girls in 2019.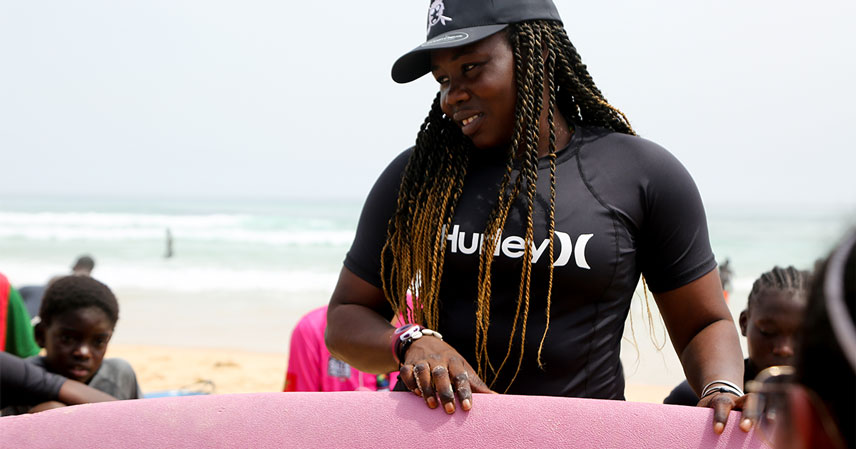 Since then, Sambe's example has inspired many others. She encourages young Senegalese girls to overcome traditional gender barriers and believe in their own strength. Together with Moroccan surfer Soukain Aghouali, Sambe trained girls in summer 2021 as part of GIZ's Sport for Development (S4D) Programme. At the beach in Yoff, a town that belongs to Senegal's capital city Dakar, young people from the area practised how to ride a surfboard. Alongside the sports training, they worked together to clean up rubbish from the beach. And the girls wanted to find out how their role models succeeded in achieving their goals.
With their dedication, the two surfers have helped girls see first-hand that they can get in on the action instead of watching from the sidelines. Sport has a direct ability to make people and societies stronger. Whether on the beach or the playing field, sport offers a safe space where people can test their skills and limits and develop self-confidence. Sport is not an abstract idea – in a very tangible way, it teaches positive values like fairness and tolerance, improves health and breaks down divisions.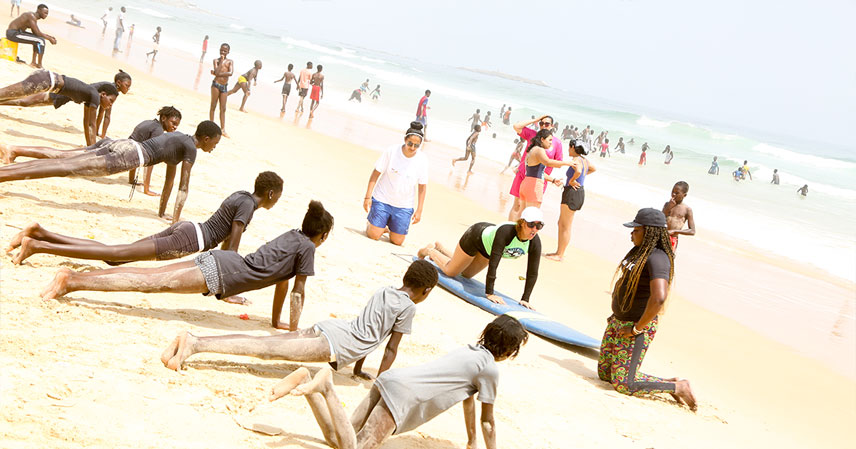 For almost ten years, GIZ has harnessed sport as a valuable contribution to development, to strengthen a sense of community and gender equality, and to reach people across ethnic and social boundaries. The Sport for Development Programme has already reached 1.3 million children and young people in 40 countries.
Those who get involved are not on the sidelines. When people see themselves as a valuable part of the bigger picture, societies are more resilient and can achieve more. This makes social cohesion so valuable, especially given today's challenges. And sometimes participation begins on a surfboard in the Atlantic.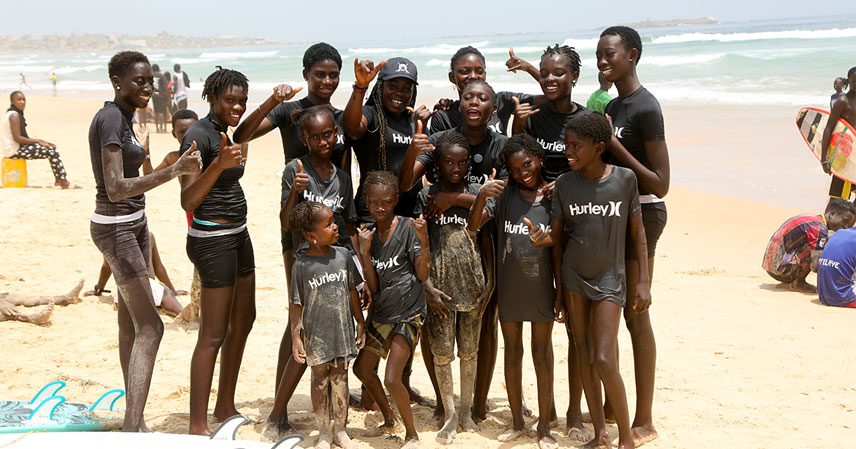 April 2022