Blueprint for success in phasing out coal
Photos
Willem Cronje, Dewald Kirsten (2)
South Africa has set itself ambitious goals: the country aims to become climate neutral by 2050 and to shut down its coal industry in the long run. At the UN Climate Change Conference (COP 26) in Glasgow last November, South Africa, Germany, the EU and a number of other countries agreed on a partnership that aims to achieve a socially just energy transition. The Deutsche Gesellschaft für Internationale Zusammenarbeit (GIZ) GmbH is working on behalf of the German Government to support South Africa in various projects addressing climate change, expanding renewable energy and creating new job prospects. The province of Mpumalanga in the north-east of the country is the centre of South Africa's energy production. GIZ is working with South African partners to build a sustainable economic sector there, known as a green economy cluster. Nkosinathi Nkonyane, who is in charge of economic development in the Provincial Government of Mpumalanga, tells us more about this.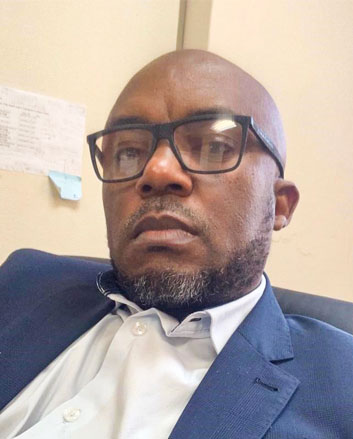 Mr Nkonyane, why is focusing exclusively on phasing out coal and expanding the use of renewable energy not enough?
About 200,000 people in South Africa work in mines, power plants and the coal transport industry, most of them in Mpumalanga. Twelve of South Africa's 14 coal-fired power stations are located there, along with about 200 operational coal mines. Many people working in the coal industry are afraid of change and of losing their jobs. It is crucial that we involve the people who are affected in the restructuring process.
South Africa has an unemployment rate of 35 per cent. So, creating new jobs is a key issue?
Absolutely. I have been surrounded by mines all my life and it is also hard for me to imagine that all these jobs can be replaced in the short term. Upskilling and retraining programmes are therefore a core element of our concept.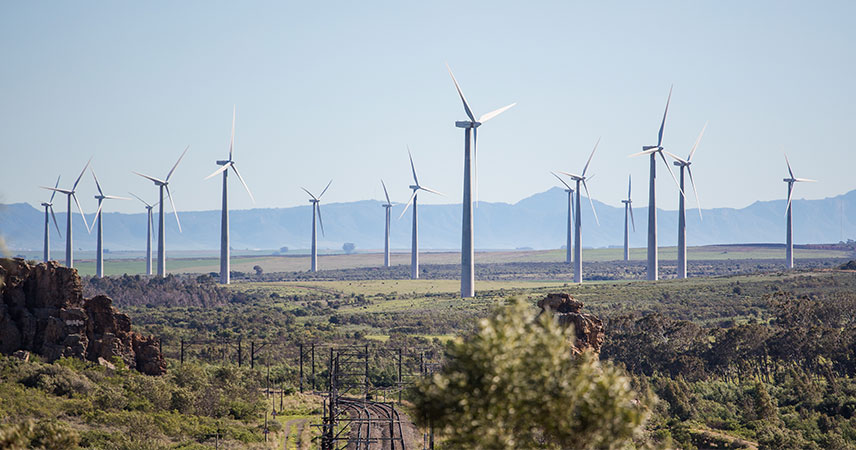 What is the idea behind the green economy cluster?
It is not just a matter of replacing coal with renewables as an energy source, but of using resources sustainably. Coal mining has damaged the environment: rivers, groundwater, and entire swathes of land are in need of rehabilitation. A pilot study has shown that this is possible and that former mining sites can even be cleaned up to such an extent that the land can be farmed. It is essential that the restructuring process creates a sustainable circular economy that generates many jobs.
In light of this, what does the energy partnership announced at the climate conference mean to you?
Germany is a particularly important strategic partner for us; we have been working together successfully for a long time. We can benefit from Germany's experience and technological developments with the energy transition and structural change.
Enabling Mpumalanga to become a kind of blueprint for other regions?
Exactly. We want our work to model good practice. A number of countries have already shown an interest and others will join them as soon as our initiatives start to be rolled out. Other African countries may then embark on a similar path.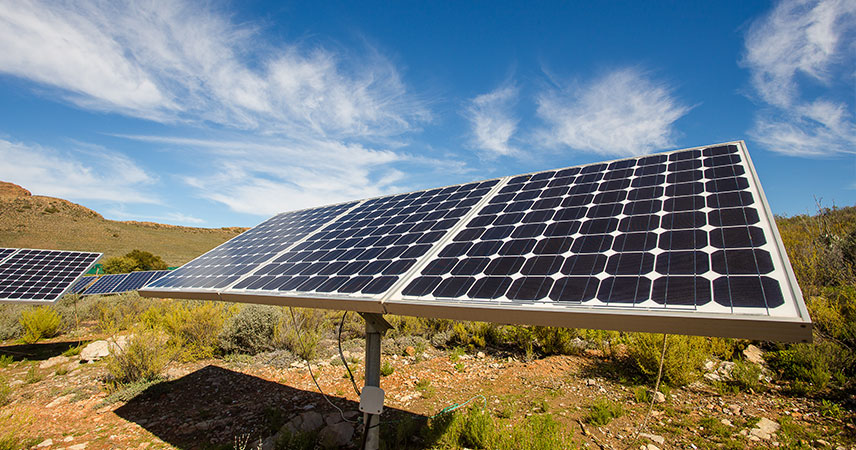 The expansion of renewable energies has so far been concentrated in other regions of South Africa: the north has ideal conditions for solar energy, the west for wind power. What role can Mpumalanga play?
Other regions of South Africa really do have better conditions for solar energy. But there are ongoing studies exploring the potential of wind energy in Mpumalanga and it seems that there are opportunities here. But we also want to start by producing components for renewable energy technology, such as rotary blades. We are currently setting up a special economic zone to do this. It will also include carrying out research and developing innovations – in the field of green hydrogen, for example.
In order to consolidate all these different plans and activities, the provincial government, in conjunction with other actors, has supported the creation of the Mpumalanga Green Economy Cluster Agency. How does this agency work?
It coordinates the work of all the different stakeholders. In the past, there was not enough communication between scientists, the private sector and government. The agency now offers a platform to enable them to work together more closely, exchange ideas and discuss the legal framework required. At the moment we are still in the conceptual phase, conducting studies and planning projects to be implemented in the next two to five years. It is exciting to witness how everything is beginning to take shape.
GIZ is working on behalf of the German Federal Ministry for the Environment, Nature Conservation, Nuclear Safety and Consumer Protection (BMUV) within the context of the International Climate Initiative (IKI) to support South Africa's Department of Environmental Affairs in achieving its ambitious climate targets. One of the things the Climate Support Programme (CSP) focuses on are flagship projects, which may also involve sub-national agencies and model good practice for others.

 

Contact: Gregor Schmorl, gregor.schmorl@giz.de

 

On behalf of the German Federal Ministry for Economic Cooperation and Development (BMZ), GIZ supports efforts to improve the general technical and regulatory conditions for renewable energy and energy efficiency in South Africa, among other things through the South African-German Energy Programme (SAGEN). In doing so, it is promoting an equitable energy transition in the country through various measures.

 

Contact: Jan-Christoph Kuntze, jan-christoph.kuntze@giz.de
March 2022