From homemade yoghurt to dairy director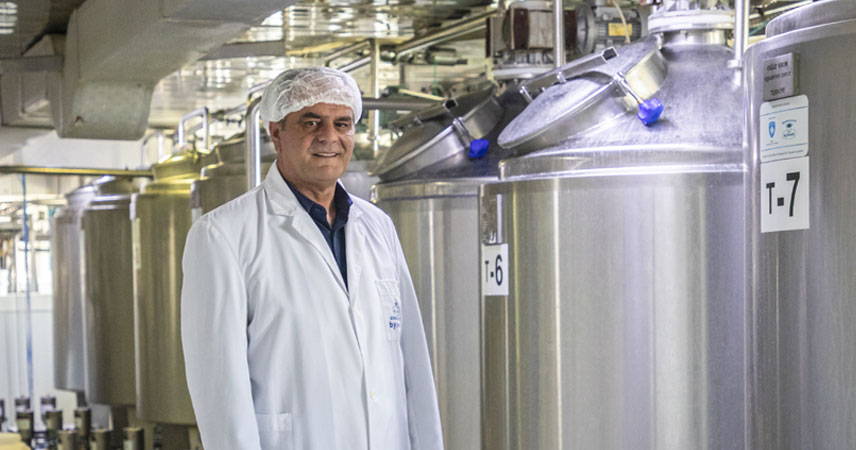 Really, it was pure chance that set Ymer Berisha on the path to business success. In the mid-1970s, his family lived in the picturesque village of Miradi e Epërme in central Kosovo, which was then part of the Socialist Federal Republic of Yugoslavia. His father was a caretaker at the local dairy. One day he came home from work and asked his seven children, 'Which of you has nearly finished school?' It was 14-year-old Ymer who would be leaving school next.
Ymer's father had learned that the dairy was offering a bursary to study at a vocational school in the Serbian town of Pirot, 300 kilometres away. After talking it over with his parents, Ymer decided to go to the school, specialising in dairy work, despite still being so young and the fact that it would mean being separated from his family. Even at such an early age, there were signs of determination and courage – traits which decades later would help him to become the head of one of Kosovo's most successful milk-processing businesses. Despite many obstacles along the way.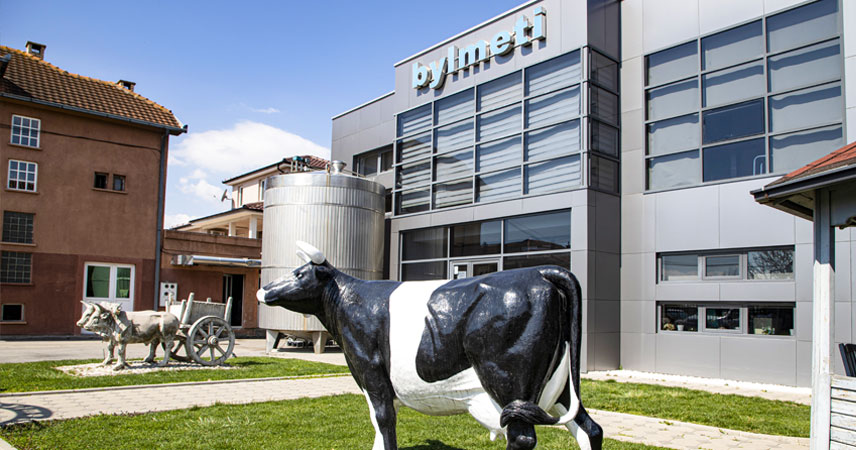 Yoghurt as a way to survive
Ymer Berisha completed his training in Serbia and returned home in 1980, working as a dairy technician. Then he lost his job. In 1989, shortly before the start of the bloodshed that was to lead to the break-up of the former Yugoslavia, the then Serbian President withdrew all of Kosovo's autonomy rights. One result of this was that vast numbers of Albanians lost their jobs, and schools segregated children by ethnic background. These were very turbulent times, and thousands of Kosovo Albanians soon moved to other European countries seeking asylum, safety and a better life. The Kosovar diaspora provided support for many people in their old homeland.
Ymer Berisha, though, followed a different script. Just a week after losing his job at the dairy, he took a large cooking pot, filled it with milk from the family cows and began making yoghurt. 'I started out with 30 litres of milk,' he recalls. 'I was unemployed, but I knew about dairy work – and what else could I have done?' He still vividly remembers spending two sleepless nights trying to work out what to do next. Then it came to him. He potted up the yoghurt and drove to the capital of Kosovo, Pristina, where he offered his product to the owner of a well-known snack bar selling bureks (popular small baked flaky pastries often eaten with a yoghurt dip).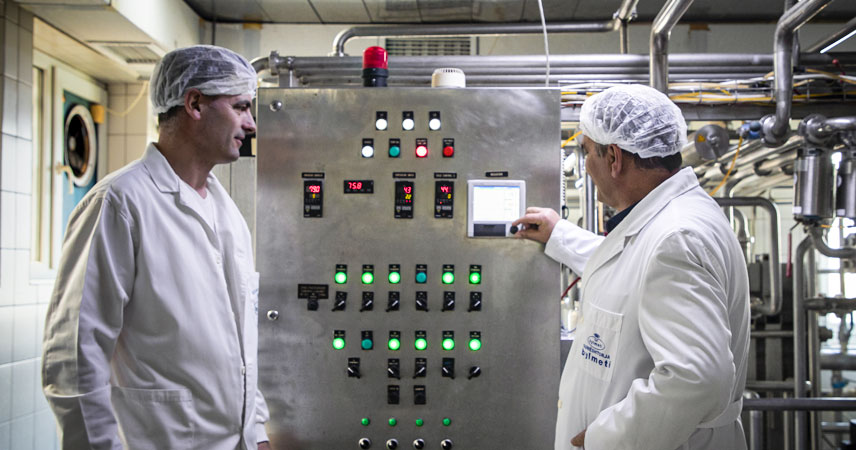 Ymer Berisha's yoghurt was a hit from the start, and demand soon took off from other snack bars and local markets. As time went on, the young businessman began to employ other family members in production and bought extra milk from relatives and neighbours. To begin with, however, his business was not officially registered, and the Serbian police closed it down several times. In 1997, though, Ymer finally obtained a licence. Bylmeti – the name means 'milk products' – was officially established as a business, albeit run out of a room in his home. However, shortly afterwards, the war in Kosovo forced the Berisha family to flee. Their house was burned down, and all the dairy equipment was stolen.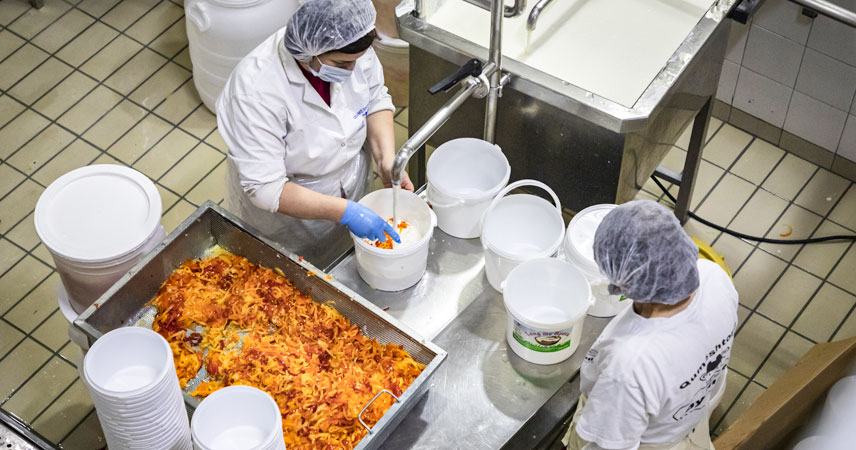 Back to square one
When the war came to an end in June 1999, Ymer Berisha returned to his ruined village. 'Starting again was worse than in 1990,' he says: 'This time, I didn't just have very little money to start out with, I was actually in debt.' Before the war his business had grown steadily, and by the time hostilities broke out it was processing up to 2,500 litres of milk a day. But now everything had gone.
That summer, British troops from the KFOR NATO mission came across Ymer Berisha and offered him a chance to start rebuilding his production facilities. His business reopened with capacity to process 200 litres of milk a day. On behalf of the German Government, GIZ's predecessor organisation GTZ was also supporting small Kosovar businesses like Berisha's. Within a short space of time, GTZ organised the milk churns that the small-scale milk producers in the villages urgently needed, along with small trucks and processing machinery to boost production. With this support, the family business gradually built up its capacity again. The plant now directly employs 72 people, and produces 30 different dairy products, some of them for export. And almost 400 farms currently supply Bylmeti. It's a striking success story.
When 60-year-old Ymer Berisha stands outside his company in his home village and reflects on his life, he often looks back fondly on those early days. 'People often ask how they can start a business without money. For me it was the other way around. Poverty forced me to think about what I could do, and to start the business you see today.'
akzente 02/21