Image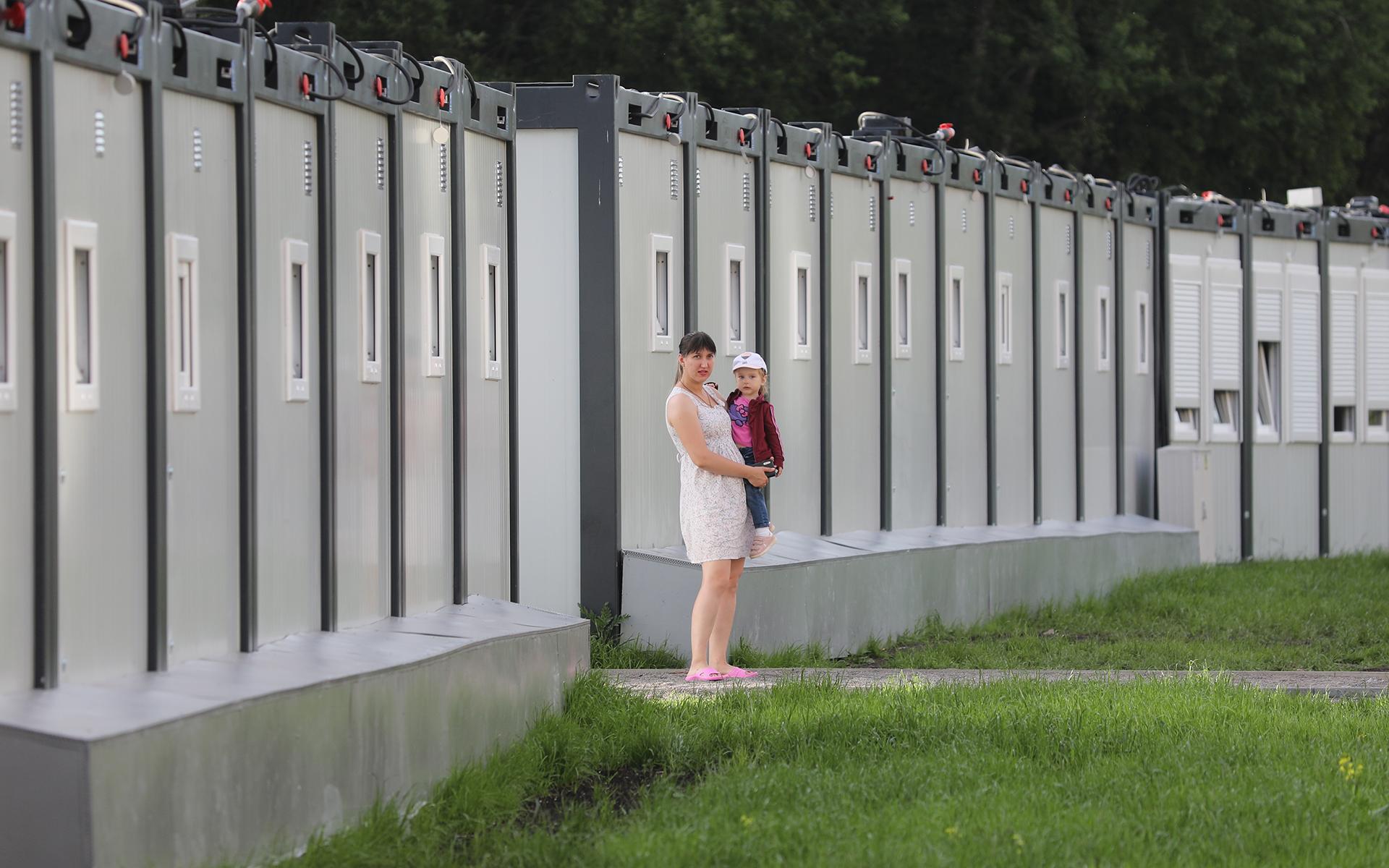 'A historical chance to build a powerful region'
Lviv, revisited: In 2020, akzente spoke with its mayor Andriy Sadovyi for the first time. Since the Russian invasion, his world is a different one.
Interview: Friederike Bauer
Photos: Roman Baluk
Lviv is the westernmost large city in Ukraine. It gets hit repeatedly by Russian missiles but is much safer than other cities in the country. akzente interviewed the mayor of Lviv, Andriy Sadovyi, three years ago – in different times. Recently, we talked to him again, about the changes the city has undergone and about his personal struggles since the beginning of the invasion.
Image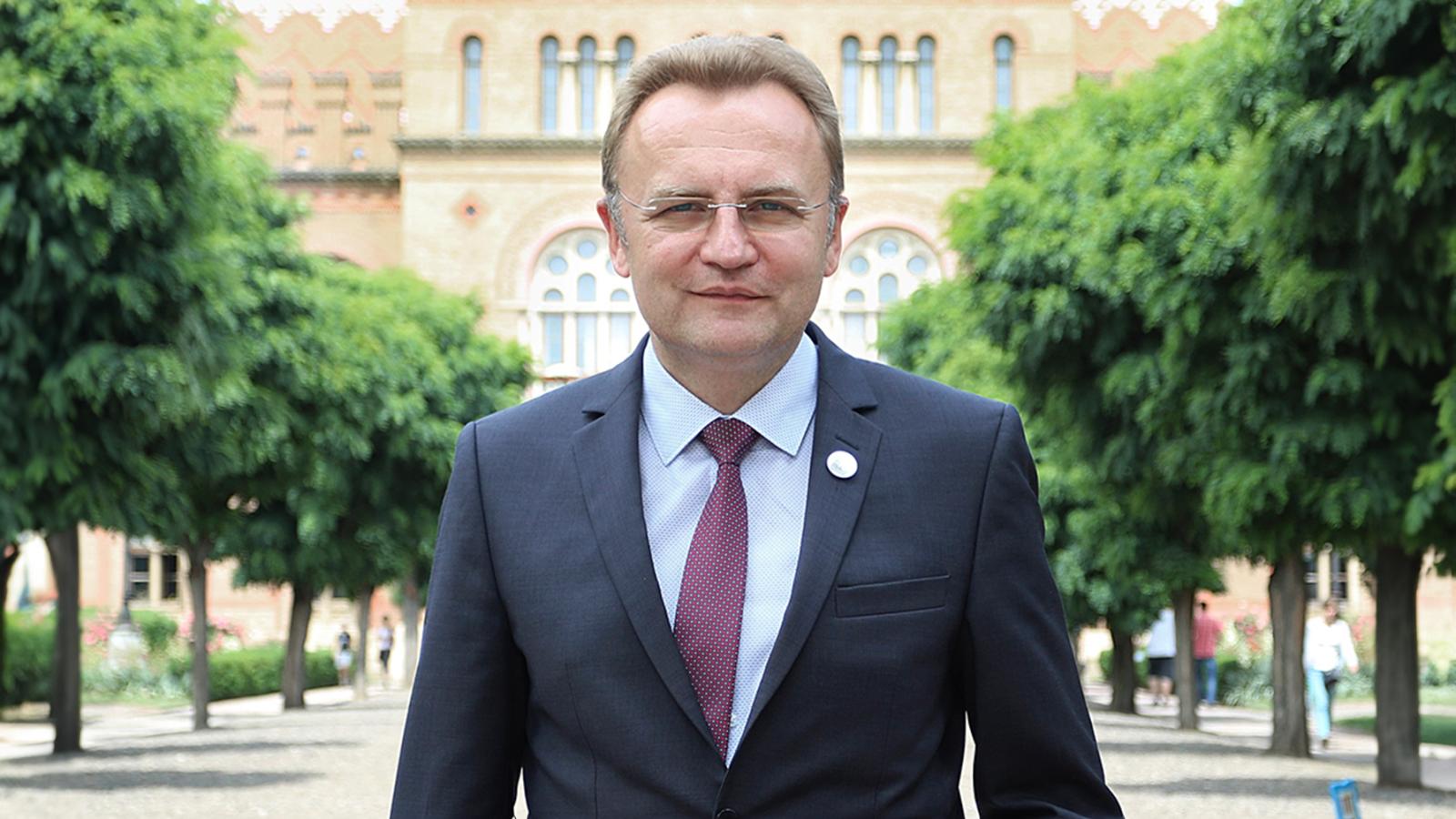 A snapshot from another time: Lviv's mayor Andriy Sadovyi three years ago, when akzente spoke to him for the first time about the future of his city.
Mayor Sadovyi, your city has been hit by Russian missiles, again in the beginning of July. How are you doing now?
We are nonetheless all in all safer than other cities in Ukraine. Our children go to school, the university is operating, restaurants are open, economic life is coming back. It is a kind of normal life in this time of war, even if we still get attacked occasionally.
Since we last talked almost three years ago, the situation in the city has changed drastically …
We are in a very different situation now compared to back then. Our country is at war, parts of our territory are occupied. And even though Lviv is not significantly involved in the fighting and violence right now, of course we are affected. We have become the humanitarian hub of the country. Around five million internally displaced people have passed through the city since the beginning of the Russian invasion. There were days when we hosted two million people, some of whom were heading further west, some of whom stayed. .
How many additional people are living in Lviv now?
Today, we are hosting around 150,000 internally displaced people. Plus many thousands of wounded people – soldiers, women and children – who have sought treatment and refuge here. So we are struggling with many challenges at once.
Image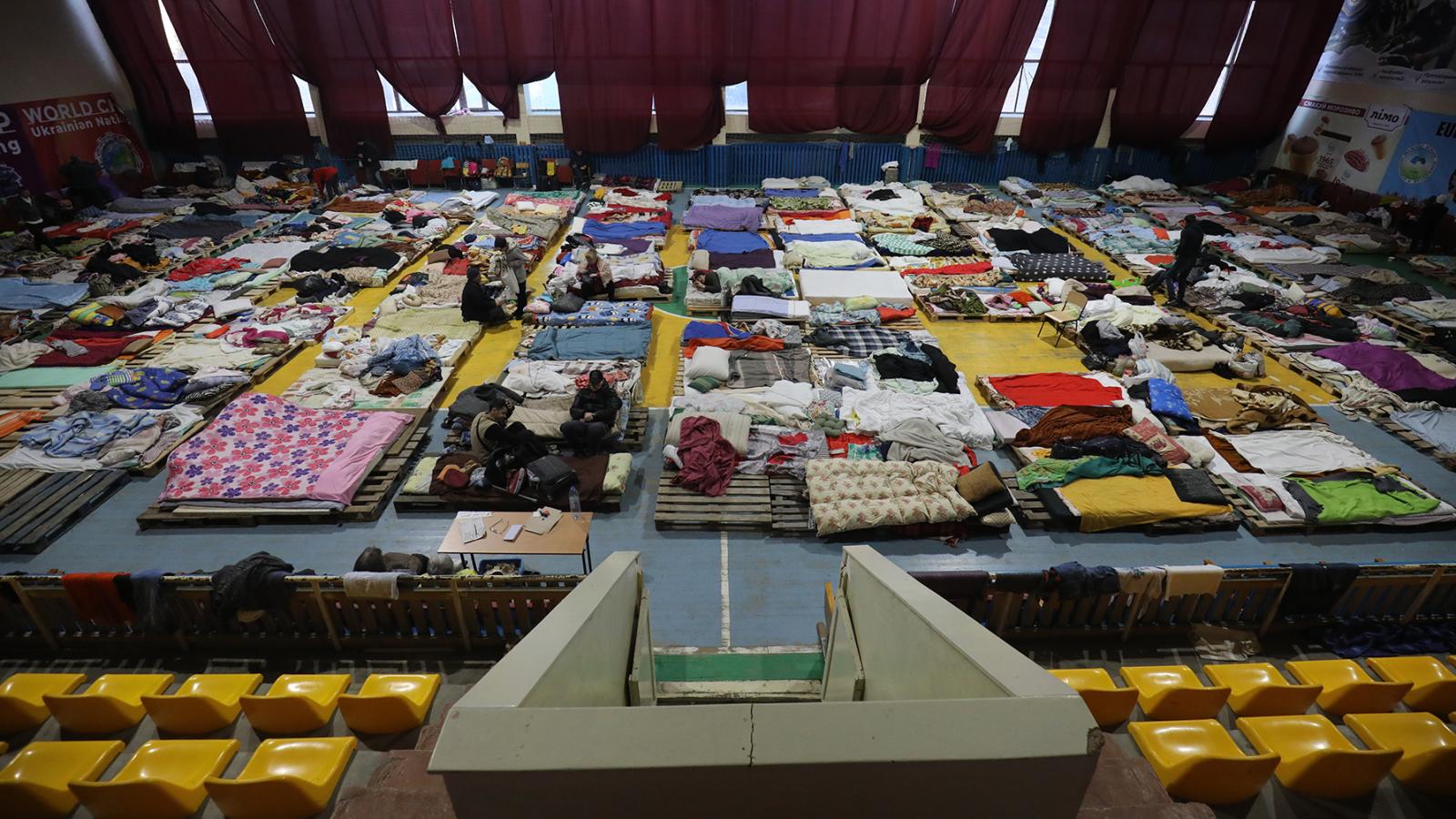 What about the infrastructure? Do you have water and electricity?
We do now. We rebuilt our systems. We have normal electricity and we have water and heating. But we bought a lot of diesel generators so that we are prepared for any future emergencies.
How is the population of Lviv coping with the influx of displaced and injured people?
Around 99 per cent of our citizens accept the current situation and are providing maximum support. In this time of war, we are one big family.
When we talked last time, you told me you wanted to turn Lviv into a green city. Have you abandoned this plan?
We have not stopped a single major project: we are going ahead with a new industrial park. We are building housing and a recycling plant. We will close the landfill in line with our plans and we will construct a factory that will produce biogas. So nothing has been abandoned. Rather, we have set up additional projects due to the new situation. I am talking about a rehabilitation centre called 'Unbroken'. We decided to build a kind of new health district around an existing hospital so that we could take care of all those in need arriving in Lviv. It has already treated more than 80,000 patients and has performed more than 10,000 surgeries.
I want Lviv to be a western, modern and green city. That was my vision in the past and it still is.
Andriy Sadovyi
Mayor of Lviv
So you are fundamentally improving health services in Lviv?
Exactly. Successively, we are building a new 25,000 square metre rehabilitation centre with modern equipment and enough space to take care of a lot more people than before. The first additional 4,500 square metres are already in place and functioning, with more to come. In September, we also began manufacturing prosthetics there and we can produce 100 items per month. We want to grow this further and expand production, because the demand for prosthetics is enormous in the whole country. We are also planning to connect the rehabilitation centre with a new tram line to the downtown area. So, you see, we are not simply sitting back, we are working tirelessly to find solutions to our various problems.
Do you get enough funding from the international community for all of this?
We are supported by different institutions like the Red Cross, the EU, the World Bank and organisations like GIZ. However, for our rehabilitation centre we still need EUR 200 million. I hope we will get more international funding, because it is extremely important not only for our city, but for Ukraine in general. Here people can escape war zones and get treatment. I would like Lviv to have a medical hub with the best service in the country as soon as possible. Plus, the centre should be run on renewable energy only. We want to be completely independent of fossil fuels in the whole city by 2050.
Image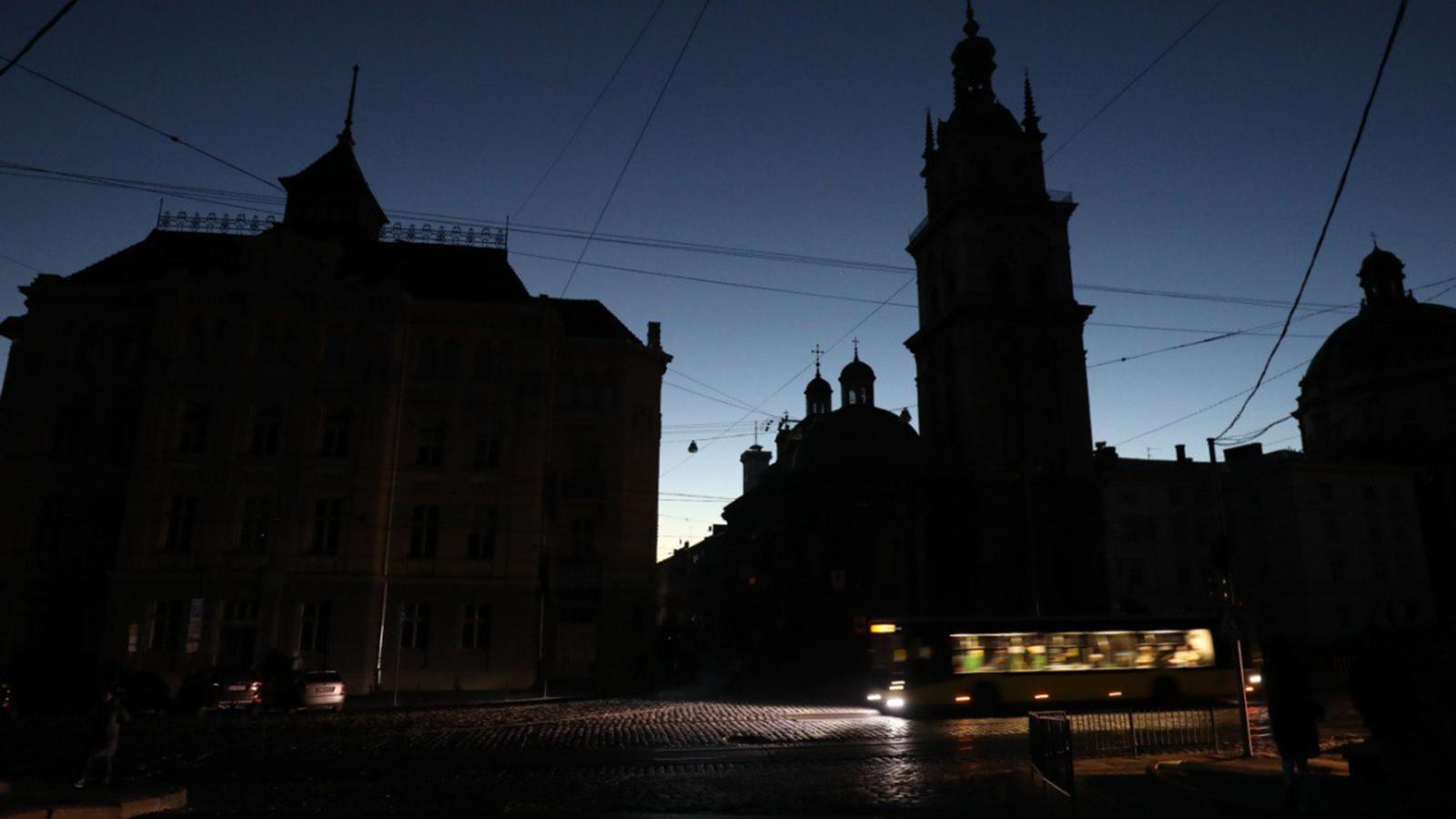 The Russian invasion is devastating. However, can you also benefit from it in terms of modernising your city?
That is my ambition. I want Lviv to be a western, modern and green city. That was my vision in the past and it still is, even though we have had to adjust some of the project planning. We are moving forward at high speed because we have clear overarching goals: to end the war and become a member of the EU and NATO.
You also said you wanted Lviv to fly in the same orbit as Berlin, Munich or Barcelona one day. Is that still a dream of yours?
Lviv is now more famous than ever before. We have been in the world media constantly over the past months. And we have been offered new city partnerships, for example from Reykjavík. But of course we still have a long way to go. The dream is as relevant as ever, yet we still have a gigantic task ahead of us to make it come true.
You have been the mayor of this city since 2006. How has your life changed since 24 February of last year?
Since then, I have been working constantly without a single day off. I cannot allow myself to take a break, because the people on the front line have much harder days. So I channel all my energy into work. And I am happy to serve my country and my city because this is a unique moment in our lives. This is a historical chance to build a powerful and independent region. Here are two systems opposing each other, the democratic and the totalitarian. So every day and every moment counts. I believe in our victory and I will do everything possible from my position here to contribute to this victory. Giving up is not an option.