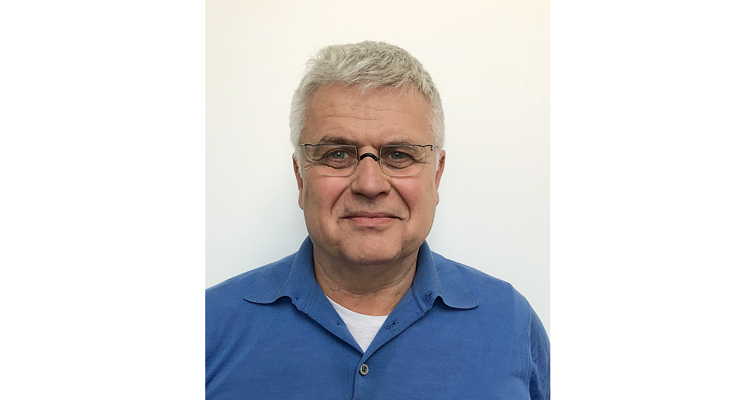 Mr Rückert, you are assisting Nepal to switch to electronic patient records. But the hospital in Nuwakot, where you began, was completely destroyed in the 2015 earthquake. How did you start over?
To begin with, we worked with local construction firms to put up a temporary building so that the hospital could continue to provide patient care. Nepal's Ministry of Health is digitising all the work processes here, and we provide support on behalf of the German Federal Ministry for Economic Cooper­ation and Development. The Korea International Cooperation Agency (KOICA) and the Global Fund to Fight AIDS, Tuberculosis and Malaria (GFATM) are covering a share of the costs. Patient registration and accounting have already switched to the new system. By mid-2018, Nuwakot will be the first fully computerised public hospital in Nepal. Nepal's Ministry of Health is installing this management system in a further 100 public hospitals across the country with advice from our team.
'Electricity supply is a problem'
You previously managed digitalisation ­projects in Indonesia, Pakistan and Bangladesh. What's different about Nepal?
Internet access is poor in many regions of Nepal. Some sites have no computers, so those have to be sorted out first. The electricity supply is also a problem. But our experience of working in these other countries is still very helpful. By mid-2018, 1,500 out of 4,000 health centres that are part of the national system will have joined the network. It's all part of the Nepalese Government's reform agenda to improve health care provision. Training is also being provided for IT specialists and hospital staff to ensure that the systems are used regularly in future.
You also advised Nepal on the introduction of the national health insurance scheme in 2016.
We helped to set up the IT system. When we were looking for suitable software, we came across a system that the Swiss Agency for Development and Cooperation (SDC) is using in Tanzania and Cameroon. We took the software development a step further. It is the first open source software for health insurance management and we are making it available to other countries free of charge.
'We are advising on the issue of data protection'
How important is patient data protection in Nepal?
Nepal does not yet have any data protection legislation, so we are advising several ministries on this issue. With the IT systems that we introduce, users can only view personal data if they have a legitimate reason to do so. Our solutions are fully compliant with future legal standards, and data privacy is our priority.