Taiwo Olawale supports the Competitive African Rice Initiative in the north of the country. After completing his degree, he initially worked as a socio-political journalist, which is how he became involved with WOFAN.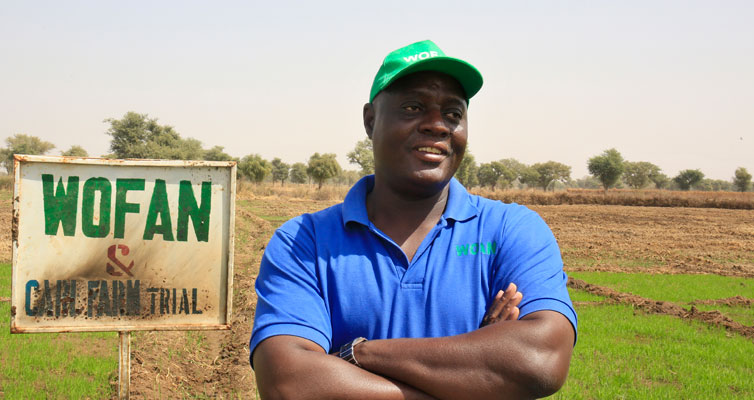 How important is rice farming in northern Nigeria?
Rice farming has always existed, but we are now seeing a marked rise in interest among farmers and an increase in the quantities produced. I think that this is partly because the government is promoting rice farming. And also because a lot of people can no longer afford imported rice.
Do farmers find it hard to change their work methods?
On the whole, no. But sometimes they worry more about the costs and overlook the benefits. However, when we explain the advantages, the farmers are keen to invest.
Using nursery beds for rice seedlings is one of the key aspects of the farmers' training. What are the advantages of this method?
The seedlings are cultivated in the nursery beds for three weeks before being transplanted. When they reach a height of about 15 centimetres, they are planted in rows in the field. Although this method is more labour-intensive, it produces higher yields.
Will Nigerian rice also be successful in the market?
It tastes good. And it is exactly the same as imported rice. But there is another important aspect: we train women to convert raw rice into parboiled rice, which is much more nutritious. And this makes it popular.