'The land is our mother'
Jhon Jairo Ulcué​ lives in a community of 65 men, women and children in the north of the Colombian province of Caquetá. In 2010, the group fled to the department's capital Florencia, where they spent three years living in temporary housing. GIZ has helped them to resettle to an area in the mountains near Florencia.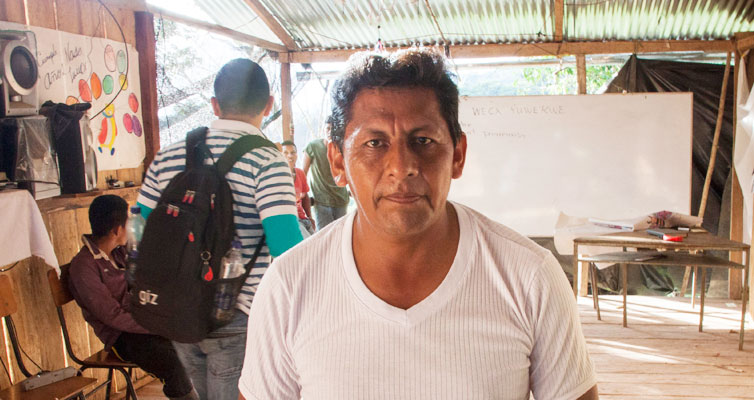 Why was your community forced to flee?
In 2010, a battalion of the Colombian army approached our territory, and we were being watched by the guerrillas. They accused of us of being informants and of having brought the army to the area. Then they murdered the leader of our council of elders and started laying anti-personnel mines. So we held a meeting and decided to leave our land.
What did you find most difficult about being displaced?
We are indigenas – Colombia's indigenous people – and the land is like our mother. We are not prepared for life in the city. We need land to grow crops. So the hardest thing was trying to feed our families. Some days we only had one meal.
How did you come to find rural homes?
The municipal administration contacted GIZ. Their advisers came to visit us and said that they could help us to build 14 houses. We looked through the draft plans together until we found one that we liked. Then they provided us with the construction materials – wood, zinc roofing, and cement for the foundations.
What does freedom mean to you?
In order to live, we need homes, land and farming. For me, freedom is when all of these needs are met. 
Interview: Thomas Wagner