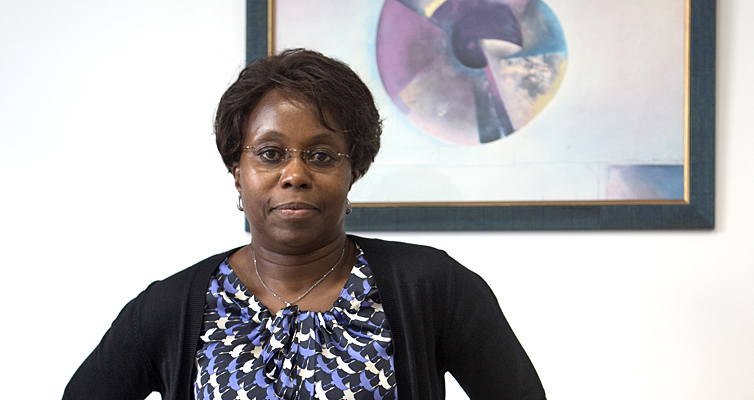 Bonjour!
My father worked for the United Nations, so I moved countries every three years while I was a child, and later just kept on moving around. Since 2012, though, I've been based in Tunis.
I studied agricultural economics and then completed a postgraduate course in banking and finance. My first job was with an audit firm. One of the company's clients was GIZ, which is where I first came across my current employer. Among other countries, I've worked for the company in Mali, Morocco, Senegal and Syria.
Expanded considerably since the Arab Spring
The country office in Tunisia has expanded considerably since the Arab Spring. Germany now provides substantial support for Tunisia. Playing a part in managing the changes was a challenge but also an opportunity. When I first arrived, the office employed 65 people; now, it's 275. Our priority areas are agriculture and natural resources, sustainable economic development and employment promotion, regional development and governance, and energy and climate change.
My area of responsibility is complex. As the Administrative Manager, I need to know about financial administration, human resource management and project management, to name just three areas. What I like about my job is the multicultural nature of what I do. And I'm really motivated by seeing how staff I've recruited develop and grow.
Running with a group of friends
When I'm not working, I'm a member of a sports club and I run with a group of friends. Otherwise, I spend time with my husband and 14-year-old son. He loves Tunis and integrated very quickly. Every time we plan to move to a new country his first question is always 'Will I be able to play football there?'
Best wishes from the Tunisian sunshine,
Kadidja Dembele
published in akzente 1/18