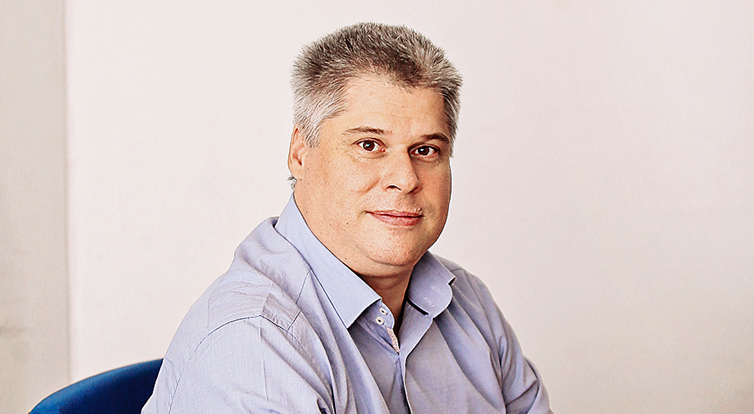 Hello from Lilongwe!
I've been living and working in the capital of Malawi in southern Africa since early 2018. It's a brilliant place to live for a family with children – our fifth family member arrived a few months ago. Despite its population of around 1.1 million, Lilongwe feels compact, is green and quiet, and also has good schools. My working day starts at 7:20 am, but before that I've already had breakfast with my wife and our three children and have dropped off our middle child at pre-school. Our eldest takes the school bus.
My job at GIZ in Malawi is to head the group of financial managers. There are seven of us looking after the various projects that GIZ is currently implementing here. Our role is to relieve the burden from the project officers as far as any finance-related matters are concerned. The projects in this country are increasingly based on cofinancing arrangements, which makes the financial side of things and administration particularly demanding. For example, almost every project in Malawi is cofinanced by the European Union. We deal with the complex costings and with preparing financial reports for cofinancing partners, as well as quality assurance and transparency.
When I was young I would never have imagined that I might one day find myself in a place so far away from Bavaria. What I was sure about back then, though, was that I would go into finance. As early as middle school, I opted for business and economics subjects, and after I finished school I did an apprenticeship at a bank. A few years later I added a degree in business studies, with a focus on finance and international management. I've been working for GIZ since 2010. Before coming to Malawi, I worked in Ghana for four years, also as a finance manager.
The thing I like most about my job is passing on knowledge to others. Lilongwe gives me the opportunity to do this because I'm head of a group of financial managers with varying levels of expertise. There are some experienced financial experts among them but also some who are fresh out of training. I really enjoy supporting them, not least because they are all very committed and there is an atmosphere of trust between us all.
Sunny regards,
Thomas Buck
published in akzente 3/19