Examples  of Nationally Determined Contributions
Some countries have been hard at work since 2015, others less so. Here we showcase some of the more ambitious programmes underway in the Global South.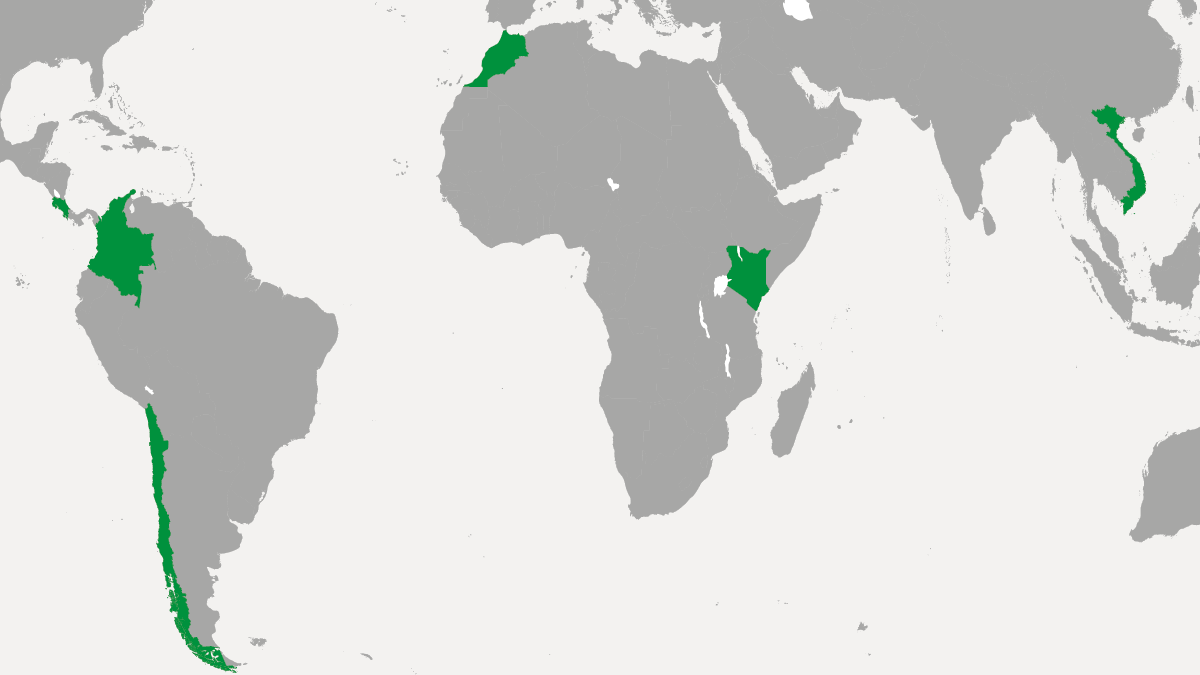 Chile
Greenhouse gas emissions are falling in this South American country, not least because it already relies heavily on renewable energy sources. These currently account for almost 46 per cent of electricity generation. Chile has achieved this by implementing overarching reforms that involve public and private actors, as well as the general public.
Target: climate neutral by 2050
Examples of GIZ's work: Energy Partnership Chile-Alemania
Costa Rica
This country in Central America has set very ambitious climate targets and is globally considered exemplary in this respect. Over 98 per cent of its energy already comes from renewable sources, and expansion of e-mobility is also a key government objective.
Target: independence from fossil fuels by 2050
Examples of GIZ's work: Implementing climate targets in Costa Rica and promoting regional knowledge transfer
Kenya
Kenya is well advanced in the use of renewable energies. Today, these already account for 90 per cent of electricity generation. However, coal still forms a part of the energy mix. In 2020, the country adopted a national climate plan, which sets out even more ambitious goals.
Target: Emissionen um 32 Prozent senken bis 2030
Examples of GIZ's work: NDC Assist II – Financing and implementing Nationally Determined Contributions
Colombia
This country in Latin America has recently tightened its climate targets considerably. Greenhouse gas emissions are now to be cut by over half by 2030 instead of just 20 per cent. However, as a coal-mining country, it also still relies on fossil fuels.
Target: klimaneutral bis 2050
Examples of GIZ's work: Successfully implementing Colombia's NDCs
Morocco
Morocco has great potential for renewable energies, in particular wind and solar power. The North African country is currently expanding both of these on a massive scale. At the moment, however, the share of fossil fuels in electricity production remains relatively high at 70 per cent.
Target: 52 per cent share of renewables in electricity generation by 2030
Examples of GIZ's work: Improving grid integration of renewable energy in Morocco
Viet Nam
The Asian country adopted a National Climate Change Strategy in 2022, in which it set out more ambitious targets. The share of renewable energies is to increase to 45 per cent by 2030. Viet Nam is also working on guidelines for all sectors to achieve net zero emissions by the middle of this century.
Target: climate neutral by 2030
Examples of GIZ's work: Support for the implementation of the Paris Agreement in Viet Nam
INIT