Text
Elizabeth Sidiropoulos and Steven Gruzd
Photos
Illustrations: Florian Bayer
COVID-19 hit developing countries at a time when they were on the move – in the fight against poverty and hunger, in the education of children, in the modernisation of agriculture and in the development of economies. Many poor nations around the globe advanced steadily over the past decade. Then, the pandemic struck, and forced societies into lockdowns and endangered livelihoods.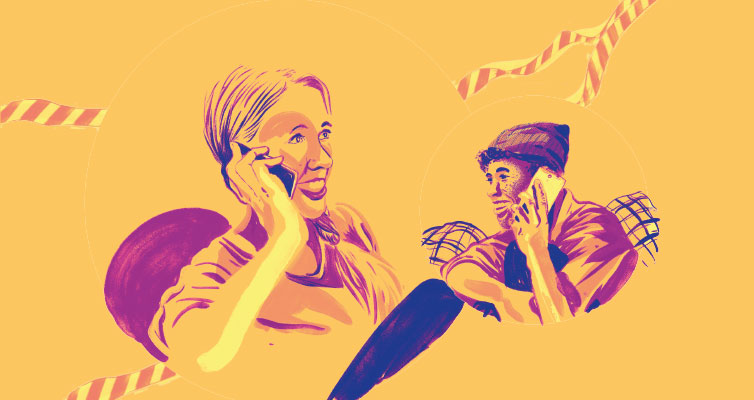 In Kibera for example, Nairobi's biggest slum, there was a stampede to get flour and cooking oil that was being distributed during the lockdown. Scores of people were injured, two died. Over 70 per cent of workers in sub-Saharan Africa are self-employed and active mostly in the informal sector, so they earn little and have no social security cover. Lower weekly incomes therefore mean no food. Many people in developing countries then feared – and still do – the pandemic would lead to more deaths from hunger.
Poorer countries face challenges similar to those of advanced economies, but more acutely because of greater inequality, large informal sectors and difficulties with sanitation and social distancing in cramped informal settlements. That goes along with fragile health systems which have, once again, revealed structural weaknesses during the crisis.
IN THIS ARTICLE

 

1. THE CRISIS
Why the impacts of COVID-19 hit emerging economies and developing countries particularly badly.
 

2. THE DANGERS
Beyond the virus, the pandemic is threatening people with economic collapse and restrictions on democratic rights.
 

3. THE OPPORTUNITIES
What positive changes can emerge from the crisis in the long term.
These include a lack of accountability and transparency; shortages of medicines, respirators and hospital beds, especially in intensive care units; low staff numbers – the World Bank estimates just one
doctor for every 80,000 people in Africa; in­sufficient personal protective equipment; and limited ability to test, trace and track those infected and their direct contacts.
When the pandemic began in Africa for instance, there was an average of less than one intensive care bed and one ventilator per 100,000 people. Nigeria, Ethiopia and Egypt, the most populous countries on the continent, had 1,920 such beds between them for a population of 400 million people.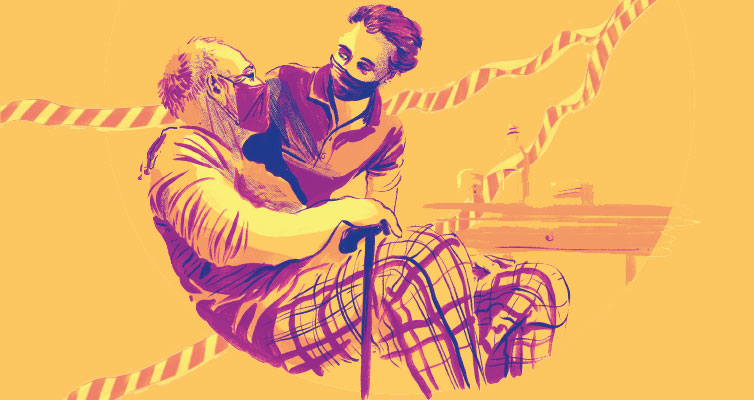 Struggling with the crisis
Developing countries have all adopted measures to mitigate the pandemic's effects on businesses, workers and the vulnerable. Colombia, for example, provided disbursements of about 40 dollars to three million low-income families. In Peru, where 70 per cent of all people work in the informal sector, cash transfers were boosted. But because many informal workers are unbanked, cash had to be handed out in person. That meant long queues at banks where social distancing was not observed.
In South Africa some three million people lost their jobs or their livelihoods, particularly in the informal sector, during a strict five-week total lockdown. For those who were not on welfare, 21 dollars a month was provided, although the roll-out proved to be difficult. Thousands of businesses have been forced to downsize or cease operating.
Bangladesh also experienced job losses, especially among women, 92 per cent of whom were in more precarious informal employment. The pandemic may lead to girl children being withdrawn from schools, a rise in child marriages and lower female participation in the labour force in the future. Governments all over the world battled with the imperative to save both lives and livelihoods, and did not always get the balance right.
'Governments all over the world battled with the imperative to save both lives and livelihoods.'
Revival of the state
The pandemic has re-emphasised the importance of capable states and coordination across government. Argentina's capital Buenos Aires had excellent coordination among the three spheres of government, including on economic and social protection, with the national Government also striving to strengthen the public health system. Working groups were established and reported daily, to boost evidence-based planning, monitoring and policy-making. The city issued over 100 decrees and measures to assist citizens, including schoolchildren and the elderly, in advance of their national lockdown.
Non-governmental organisations (NGOs) have also played a role in both Latin America and Africa, especially in helping vulnerable communities, where often the state has been unable to provide. Volunteers, many of them women, have driven these initiatives. Examples include the Seamos Uno campaign in Argentina where many civil society organisations, the church and business joined forces to deliver food to vulnerable neighbourhoods.
Many NGOs have cut their teeth on HIV/AIDS-related responses, which they applied to COVID-19. In Senegal, the NGO Enda Santé distributed prevention material and food parcels to those communities they knew were the most vulnerable because of HIV/AIDS.
Excuse for eroding democracy
Yet, the states of emergency, imposed in many countries around the globe, have also been abused in some cases. Overzealous policing of restrictions has led to human rights violations. In Zambia, already sliding away from democracy, COVID-19 was used as an excuse to suspend parliament, where the Government did not have the support to amend the constitution that would weaken democratic institutions.
In South Africa, where the army was deployed to assist the police enforcing lockdown provisions, there were 230,000 arrests by the end of May, several serious injuries and at least 11 deaths in five of the country's nine provinces, due to heavy-handed actions by security forces. The most publicised case was that of Collins Khoza, a resident of a township in Johannesburg, who died in army detention. In Nairobi, a 13-year-old was killed by police while he was standing on his balcony during the ­curfew.
Zimbabwe saw a similar violent crackdown on protestors in July. President Emmerson Mnangagwa called the aborted demonstrations 'an insurrection to overthrow our democratically elected government.' And in India, for example, emergency powers were used to arrest or harass more than 50 journalists who were critical of the Government's COVID response, including Om Sharma who works for a Hindi newspaper in Himachal Pradesh state in the north.
'Overzealous policing of coronavirus restrictions has led to human rights violations.'
Many elections took place nonetheless
According to the International Institute for Democracy and Electoral Assistance (IDEA), over 80 elections, by-elections, primaries or referendums were held around the world between February and August 2020. Over 60 others were postponed. In Bolivia, for example, special general elections were postponed twice.
International election observation has also dried up due to quarantine requirements. This can affect the legitimacy of elections, but also empower local observers. For example, in Mongolia, an observer group called the Coalition for Fair Elections made up of local young people protested at being only allowed to observe for two to four hours of a 14-hour voting process in 30 polling stations. Their efforts were successful at 23 polling stations, where observers were eventually permitted for the whole time.
COVID-19 and emergency powers invoked by governments are threatening human rights and good governance. Civil society needs to be especially vigilant in these times. Will some of the emergency powers linger after the pandemic is over? Only time will tell.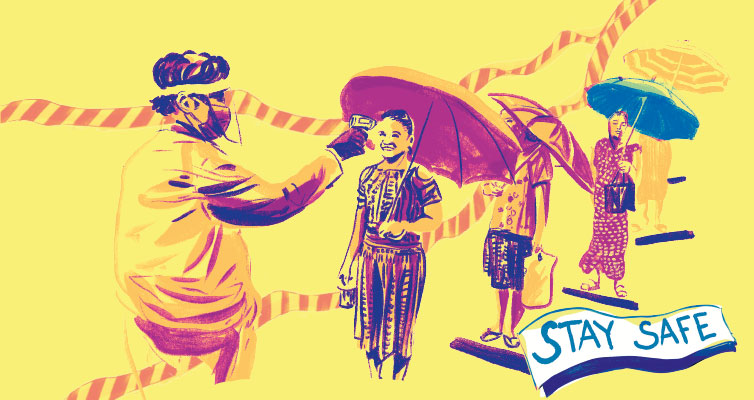 New forms of manufacturing
The global economic effects are profound. In mid-2020, the World Bank forecast a 5.2 to 8 per cent contraction in global GDP for 2020. It said emerging markets and developing economies would post their lowest growth in 60 years, with losses to trade and tourism, reduced remittances and capital flows, and rising debt.  
COVID-19 has caused major disruptions in trade and revealed for instance Africa's reliance on imports of essential food and medical products, such as ventilators. In fact, some 96 per cent of Africa's medicinal and pharmaceutical products are imported.  
In addition, Kenya's and Ethiopia's tea, coffee and cut flower value chains were severely disrupted. By April, the Kenyan horticulture industry was losing around 3.5 million dollars a day. Eighty per cent of its flower exports go to Europe; they were grounded. Export volumes dropped by half even when flights resumed.
COVID-19 has also forced the repurposing of manufacturing companies in Africa to produce critical supplies and drugs. For example, Hela Clothing in Kenya shifted from producing underwear to making masks. It produced 10 million face masks in April and May alone. CIEL Limited from Mauritius is using its textile factory in Madagascar to produce medical protective gear. Ethiopian Airlines repurposed its airplanes for cargo.
Another aspect on the positive side: the crisis could galvanise greater political commitment to implementation of the African Continental Free Trade Area. It aims to build supply chains within Africa, not least in the pharmaceutical and medical equipment sectors.
'COVID-19 is threatening human rights and good governance. Civil society needs to be especially vigilant in these times.'
What will happen to the SDGs?
Sadly, the trillions mobilised for the pandemic in the Global North have not been replicated in their aid budgets. Even before COVID-19, there was a trend away from grants to loans and developed countries were still falling short of their commitment to 0.7 per cent of gross national income for development assistance. If this trend continues – because countries are focused internally – achieving the SDGs will become harder and the development gains of the last 20 years will be eroded.
In the wake of COVID-19, aid should focus on both social and productive sectors, while also building up health governance systems. South–South cooperation has featured, but much more can be done. Cuba, for example, has deployed medical brigades to over 20 countries to support local efforts, among them Italy, Mexico and South Africa. China has won kudos with its 'mask diplomacy', delivering millions of masks all over the world.
Global power shifts
COVID-19 will accelerate power shifts from the USA to China, which is positioning itself as a champion of multilateralism and global institutions. The accelerating ­geopolitical rivalries may draw in developing countries, making neutrality difficult. But developing middle powers could seize the opportunity to play a bigger role in institutions to tackle global challenges.
For example, a number of developing country leaders insisted early on that vaccines are a global public good and should be free, patent-free, mass-produced, and distributed fairly to all. Among them were the President of South Africa and Chair of the African Union, Cyril Ramaphosa, the Prime Minister of Pakistan, Imran Khan, the President of Senegal, Macky Sall, and the President of Ghana, Nana Akufo-Addo.
Great catastrophes herald great change
There have been wide variations among developing countries in COVID-19 responses and impact. But all have shared the challenges of millions of jobs lost, economic sectors decimated, and the poorest disproportionately affected. With limited fiscal space and major economic partners in the North also affected, the post-COVID environment will be difficult.
But there are also positive stories such as the opportunity to close the digital divide and increase e-commerce. Another one is the repurposing of manufacturing sectors to diversify products or to shift from raw material economies to building up regional value chains.
States and societies should not give up on the SDGs, but redouble their efforts to reach these targets by exploring such opportunities innovatively. The world should celebrate pockets of success and emulate what has worked, adapted to the local context. Great catastrophes herald great change, as after the two world wars. We have now reached another moment of momentous shift.
published in akzente 3/20