Why is it important to promote tech entrepreneurship in sub-Saharan Africa?​
Emerging startup scenes in cities like Lagos and Nairobi are attracting young people with new ideas to address the problems that have held back progress in areas as diverse as medicine, agriculture, transport and governance. Young entrepreneurs are harnessing their digital skills to create effective solutions with support from a growing network of hubs. These usually start out as co-working spaces but many have expanded to offer training and mentorship programmes in response to mounting demand. GIZ has partnered for example with the Co-Creation Hub in Lagos – to open up wider opportunities for promising startups and help them find a foothold in the market.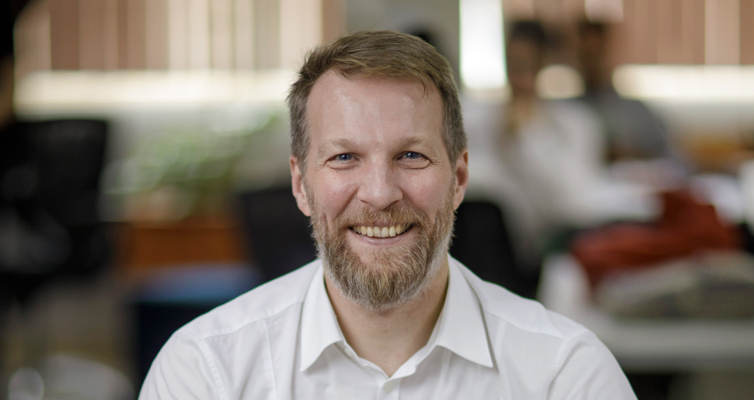 What are the main hurdles young entrepreneurs face?​
For many, the key factor that's missing is direct interaction with market partners and we want to explore that. It requires a lot of hand-holding in terms of facilitating connections with investors and private business partners, as well as customers, co-engineers and potential vehicles for sales to enable a small startup to become part of something bigger. This type of business-to-business match making is something many of the traditional hubs neglect because they are more focused on training. We recently identified 17 startups from six countries across Africa and took them to the CEBIT digital trade fair in Hannover. Not one went home empty handed. All managed to attract investments or business partners for their companies, proving that, with the right access, they can they play in the same league as European startups.
What impact has the Make-It in Africa program had so far?
The pilot project has impacted 132 startups in Kenya, Nigeria and five other African countries with an aim of reaching 400 across the continent by the end of 2020. But it's not about the numbers; we want to sustainably improve the whole ecosystem by forging better links between the investor sphere and the hubs to fast-track future generations of digital innovation. This is already a highly dynamic scene and I'm surprised by the pace of progress we've already made in bringing multiple stakeholders together and helping them find a neutral ground for collaboration. Next year we plan to incorporate more hubs and corporate partners to widen the reach of the project and share the benefits of this methodology with the broader business community.
Interview: Olivia Cuthbert
Contact: Dr. Jan Schwaab, jan.schwaab@giz.de
More voices:
January 2019