The world's most intensive solar radiation, most arid desert, largest copper mine, with a voracious demand for electricity – and very few inhabitants to disrupt the experiment: scientists could hardly imagine better experimental conditions. Chile's Atacama Desert ticks all the boxes. With international know-how and German experience, this Andean country is now on track to become a pioneer in transforming its energy sector and mitigating climate change.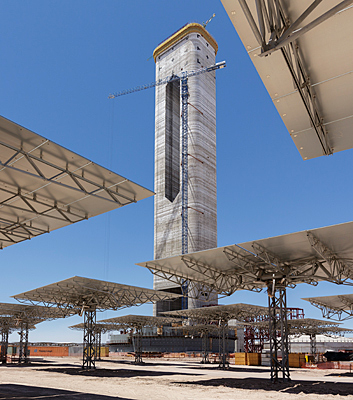 From the air, the project is eye-catching: a huge structure towering 210 metres above the grey-coloured desert. Chile's second-highest building is a beacon in every sense of the word and is at the heart of Latin America's first concentrated solar energy plant. 10,600 mirrors, each measuring 144 m2, will soon be focusing the sun's energy on to the top of the tower to heat 50,000 tonnes of salt to 545 degrees. The molten crystals will then create steam to drive a massive turbine, generating up to 110 megawatts of electricity. That's enough for more than 380,000 households. And because the molten salt stores solar energy for 17.5 hours, the power plant can deliver electricity 24 hours a day and 365 days a year.
By 2020, the solar plant will be generating electricity in the desert
The plan is that the intense solar radiation in the Atacama Desert will be generating green electricity by 2020. Germany's Kreditanstalt für Wiederaufbau (KfW) is currently considering becoming involved in this EUR 1 billion project with a loan of EUR 100 million. In May 2018, a group of international financial institutions made USD 758 million of financing available. The group includes Deutsche Bank, Société Générale, ABN AMRO, Santander and Commerzbank alongside institutional investors and local banks. The plant will generate unprecedented quantities of clean energy for the Chilean national grid. The aim now is to step up construction to make the most of the sun that shines every day from a cloudless sky. After all, what is simply lovely weather to most people represents hard cash for solar project developers.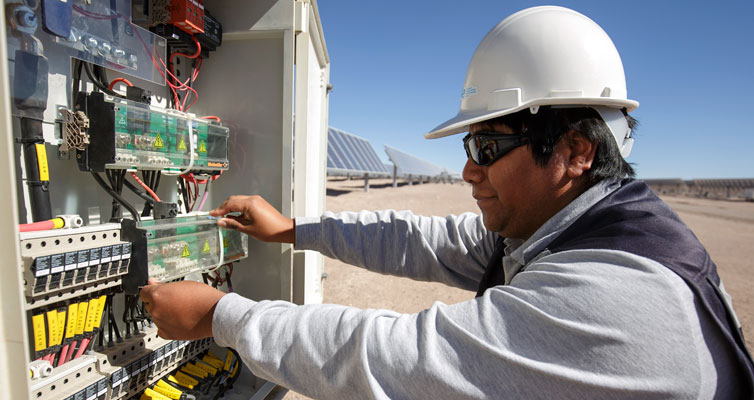 And it is not just here in the desert that the sun is creating a gold-rush atmosphere. From the viewpoint of the Chilean Ministry of Energy in the capital Santiago de Chile, a two-hour flight to the south, solar energy represents an energy revolution for this Andean state. In 2014, solar and wind power accounted for just 6% of the country's energy mix; now, the figure is 19%. And by 2035, 60% of the country's electricity will be produced from renewable sources. The Deutsche Gesellschaft für Internationale Zusammenarbeit (GIZ) GmbH is supporting Chile in ensuring that these ambitious goals are reached or even exceeded. 
Boom in renewables
On behalf of the German Federal Ministry for the Environment, Nature Conservation and Nuclear Safety, GIZ worked with the Chilean Ministry of Energy to calculate the potential represented by renewables. They found that Chile could generate more than 100 times its total current electricity consumption from renewable sources. The work of GIZ's energy experts in the country is already yielding huge success. For example, since 2014, solar and wind power plants with a capacity of more than 3.5 gigawatts have been brought into operation with support from GIZ. More than 50 more are planned, with a total capacity of over 15 gigawatts.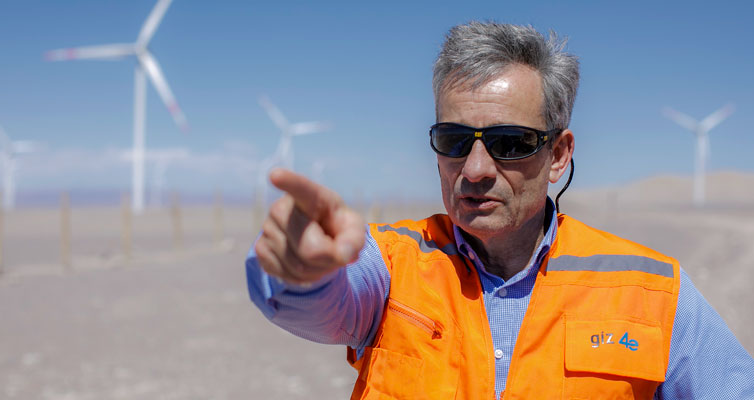 But the German energy experts are not merely providing advice on the development of new solar projects: they have also arranged a number of trips to Germany. As the Latin American green energy pioneers reported enthusiastically on their return to Chile, 'If Germany can manage to generate renewable energy under much less favourable climatic conditions, then we can manage it too.'
German know-how in demand around the world
Climate change mitigation and adaptation projects are an increasingly important part of GIZ's work. Around one third of commissions are already in this area. And as Chair of the GIZ Management Board Tanja Gönner commented on a working visit to the Atacama Desert, 'Germany's experience with the transition from nuclear power and its know-how in this area are in demand around the world.'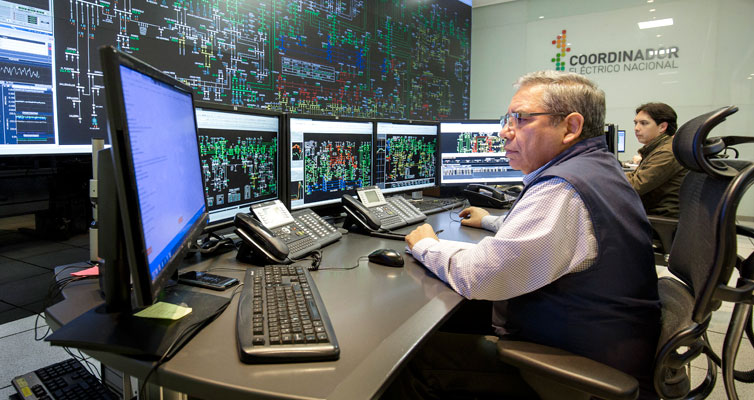 What counts is the price of solar energy
The primary aim of Chile's energy revolution is to generate a reliable and affordable supply of electricity. Mitigating climate change is not the immediate priority, and all types of energy must compete for a share of the market. Since the end of the Pinochet dictatorship, Chile has taken an extremely liberal approach to economic policy, and no form of energy receives any Government subsidy. The only thing that counts is the price. And it is often renewables that come out best – with Chile now producing the world's cheapest solar energy, they are simply the option with the lowest cost.
Chile's ambitious climate goal
For Chile's Minister of Energy Susana Jiménez, however, the fact that this low-cost electricity is also green is more than just a bonus. As a party to the Paris Climate Agreement, Chile is committed to achieving a 30% reduction in emissions from the 2007 benchmark by 2030.
June 2018