'Rethinking mobility – and helping achieve the Paris climate target'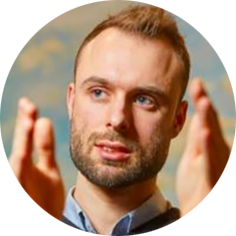 Mr Moser, what was the catalyst behind TUMI?
Cities are growing worldwide. Whether this growth is sustainable depends largely on mobility in these major centres of population. For that reason, BMZ wanted to send out a strong signal on urban development following the UN Habitat III Conference in Quito in 2016 and to rethink mobility. TUMI is a strategic tool designed to steer urban growth in a sustainable direction, thereby contributing to achieving the Paris climate target. It supports transport projects around the world and enables decision-makers to make changes in the field of urban mobility. In this way, cities can continue to drive growth – climate-friendly and economically efficient growth.
TUMI partners

Asian Development Bank (ADB); German Federal Ministry for Economic Cooperation and Development (BMZ); the C40 cities network; CAF - Development Bank of Latin America; Deutsche Gesellschaft für Internationale Zusammenarbeit (GIZ) GmbH; ICLEI - Local Governments for Sustainability; Institute for Transportation and Development Policy (ITDP); Kreditanstalt für Wiederaufbau (KfW); Partnership on Sustainable, Low Carbon Transport (SLoCaT); United Nations Human Settlements Programme (UN-Habitat); World Resources Institute (WRI) Ross Center for Sustainable Cities.
What do you think makes TUMI so special?
This association of 11 renowned partners has created the world's leading sustainable mobility implementation initiative – known as TUMI for short. This 'ecosystem' of partners leverages German commitment. If, for example, the KfW development bank is supporting the construction of an underground train system, partners from the financial market will also put money in and boost the effectiveness of the funding.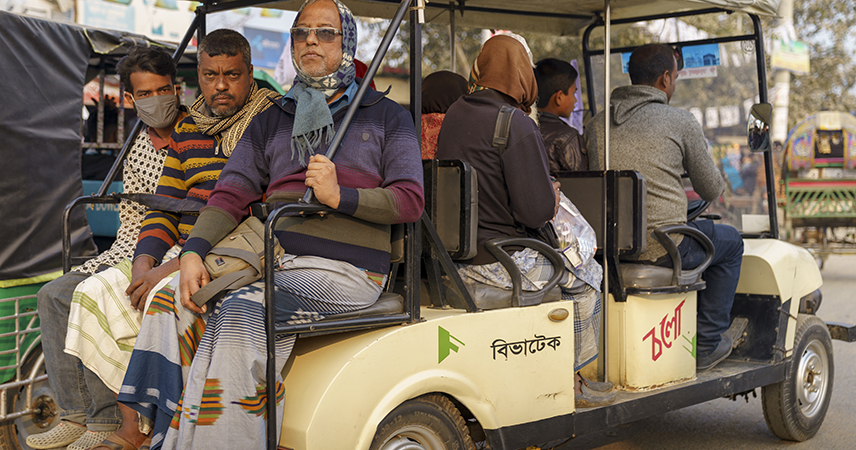 What are TUMI's priorities?
Innovation, knowledge, investment. We support pilot projects around the world – from Ukraine to Bangladesh. We hold workshops and conferences to share knowledge with planners about modern mobility concepts. And we invest in the construction and modernisation of sustainable urban infrastructure. We have already put over two billion euros into this.
What role do pilot projects play?
They are catalysts for the mobility of the future. And we really need them to keep up with the breathtaking pace at which mobility is changing. That's why we launched international urban design competitions in a search for good ideas. The most innovative projects have been implemented, many of them attracting a great deal of attention. Take Ethiopia, for example. There, the transport minister tried out the new bike paths in Addis Ababa for herself and was so impressed by a cycling initiative that she intends to create a network of cycle paths in other cities in the country. This is a typical example of how we can trigger something that leads to something bigger and then takes on a dynamic of its own.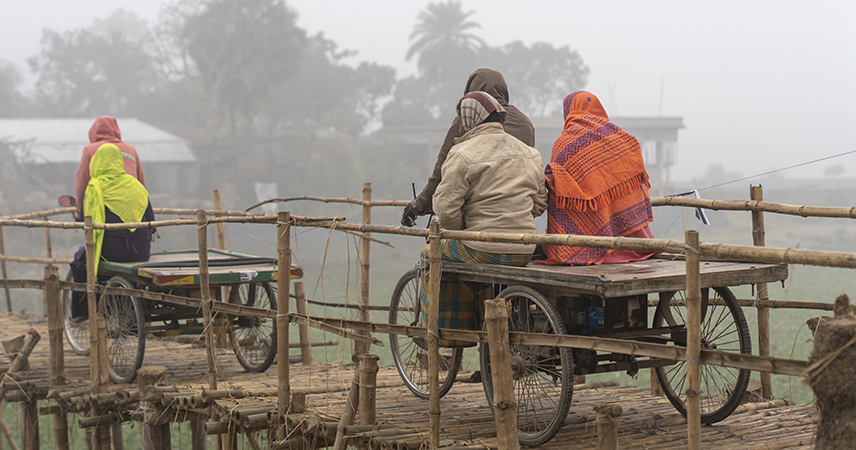 What else is needed for the mobility transition?
More people with expertise in sustainable transport planning. The uncontrolled growth of towns and cities in the Global South means that local authorities there urgently need experts. To draw a comparison to the health system: in the case of healthcare, it is obvious that a certain number of medical staff per 100,000 inhabitants are needed for the system to function properly. The same applies to the transport system: a certain number of experts are needed who are able to plan in such a way that mobility works well and is built on sustainable foundations. That is why we at GIZ have set up an ambitious training and continuing professional development programme with our partners. We have already worked with around 3,000 women and men to make sure they are ready and able to deal with the urban planning challenges of the future.
And how does training work during a pandemic?
We had already started developing online formats before COVID-19. We collaborated with University College London for almost two years to develop an online course on sustainable urban mobility, which we launched towards the end of 2020. This was perfect timing as face-to-face training was no longer possible because of the pandemic. The response was overwhelming! 2,500 people from all over the world signed up for the first course and another 1,500 for the second. The advantage of these digital learning formats is that we can involve a lot more people and it is also easier to access knowledge.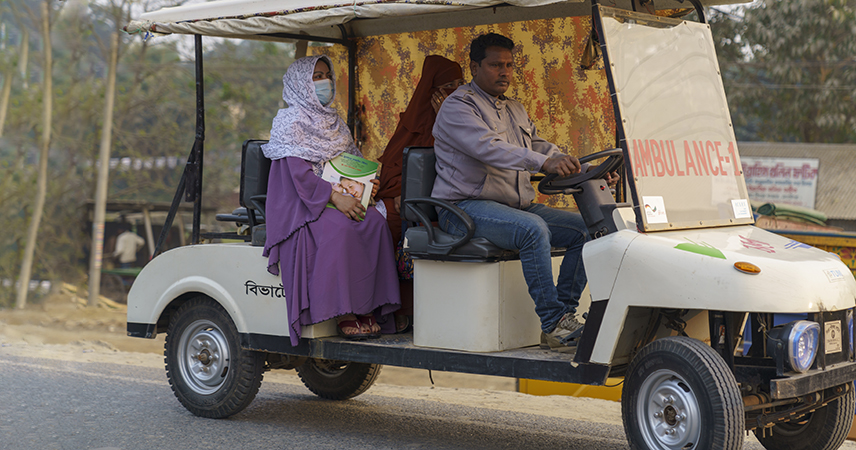 One of the initiatives that TUMI has launched is an international network called Women Mobilize Women (WMW). Why is it important to focus on women in particular?
If you look closely at who is involved in planning mobility and for whom, it becomes clear that it is an incredibly male-dominated profession. The focus is mainly on the mobility needs of men. Women's needs are often not given any attention. Of course, both sexes should take responsibility for childcare and shopping but that is still not the reality. Women's mobility needs are far more complex and comprehensive than men's; we talk about mobility of care, i.e. mobility that is connected with looking after a family. Sexual harassment in public spaces is another issue that is not given enough consideration in urban planning. We organised a conference where all the speakers and panellists were women. We wanted to look at the issue from a different perspective. It was a huge success. One of the outcomes was that it spawned a network of women from Latin America, some of whom hold high-ranking positions in politics. They have continued to work on this issue. And we have also revisited it in a hands-on way in the pilot projects: in Bogotá, for example, where the public realm has been made safer for women and children in a number of places.
Contact: Daniel Ernesto Moser, daniel.moser@giz.de