Open spaces amid a concrete jungle
A few years ago, Hagar El-Sayed could never have imagined that she would be working as a volunteer at Begam Youth Center. The meeting place did not have a good reputation and was considered to be unsafe – particularly for women and children. 'Back then, I wouldn't have dared to send my younger sister Yasmine and my little brother Aly there to play,' recalls the 23-year-old secretary. However, there was and still is no alternative for leisure activities in her densely populated residential area with its 150,000 residents. No parks, no playgrounds. And the homes are cramped.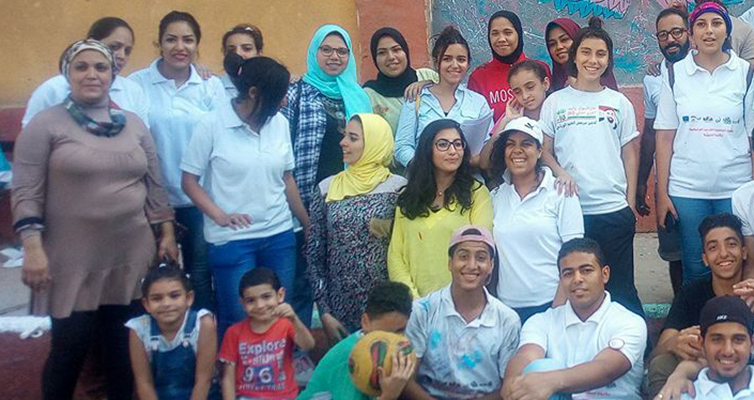 Hagar El-Sayed lives in this district with her family. The district is in Shubra El Kheima, the fourth-largest city in Egypt with around 2.6 million inhabitants. Begam is a concrete labyrinth made up of informal settlements that have grown rapidly over the past few years. There are no green spaces. Innumerable tuk-tuks hurtle through the streets between the popular street markets. An estimated 12 million people live in residential areas like this in the Cairo metropolitan area.
Before, Hagar El-Sayed and her siblings mostly stayed at home at the weekend. Sometimes, they made their way to a commercial amusement park over 20 km away, which took a long time and tore a hole in the family's budget. But, for two years now, there has been a place to enjoy leisure time in their very own neighbourhood – Begam Youth Center was reopened following its complete refurbishment. There is now a cafeteria, a modern library, meeting rooms and areas for games and sports. Together with experts from GIZ, volunteers from the settlement and families in the neighbourhood came up with a concept for a safe leisure centre that is open to all. Interviews were carried out for this purpose in order to incorporate the needs of residents.
Clubs and leisure centres for all
Leisure centres, referred to in Egypt as social clubs or youth centres, play an important role in the country. In wealthy areas, being a member of a well-known club is a status symbol. A number of community centres are now being developed to also enable those living in less privileged settlements to meet up and play sport in a clean and safe environment. This initiative is part of the Participatory Development Programme in Urban Areas (PDP) that has been implemented by GIZ since 2010 on behalf of BMZ and co-funded by the EU.
The Bill and Melinda Gates Foundation (BMGF) and the Egyptian Government are also supporting the PDP to improve living conditions for those in previously rather isolated settlements. These efforts include a functioning waste collection service and the provision of medical care, professional training opportunities and rooftop farming – as well as social integration in community centres like in Begam.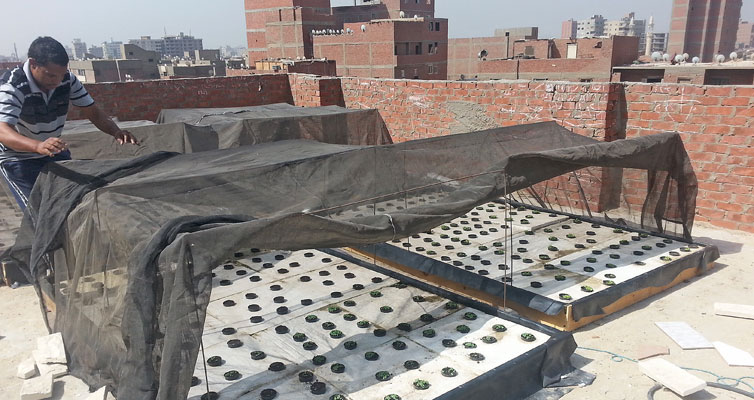 Improving acceptance by involving local people in the district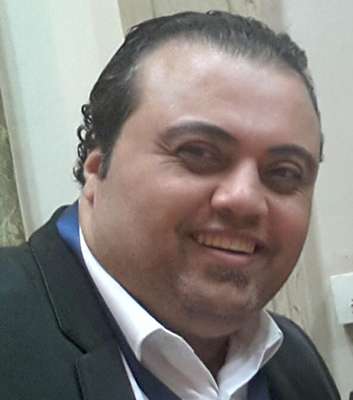 Maged Adib has already been involved in several projects to upgrade his residential area. As a community leader in Shubra El Kheima he worked as a volunteer in the GIZ team. The same requests from interviewees came up time and time again: safe areas for children, in particular for young girls, clean toilets and more social spaces for families. 'Involving local people in the district has helped to regain the trust and confidence of families,' underlines Adib, 44. Hagar El-Sayed agrees: 'It's remarkable to see girls and families in particular enjoying their time at the centre. Everyone has the same rights and access to the services and activities provided.' The young Egyptian has been so inspired that she has organised voluntary arts and crafts courses for children since the reopening of the centre in late 2018.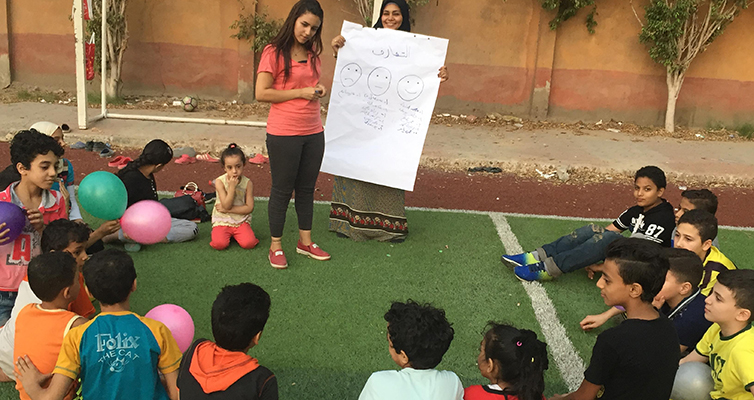 The centre has been hugely popular with the district. In the first six months after the reopening of the centre alone, the number of members increased by 60 per cent to more than 300 families. Emad Aziz, Director of the National Egyptian Development Association (NEDA), who was responsible for the renovation of the Begam centre, is absolutely delighted. For Aziz, the broad and inclusive approach is important – the centre also offers workshops for young people who are looking for work and play areas for children with disabilities.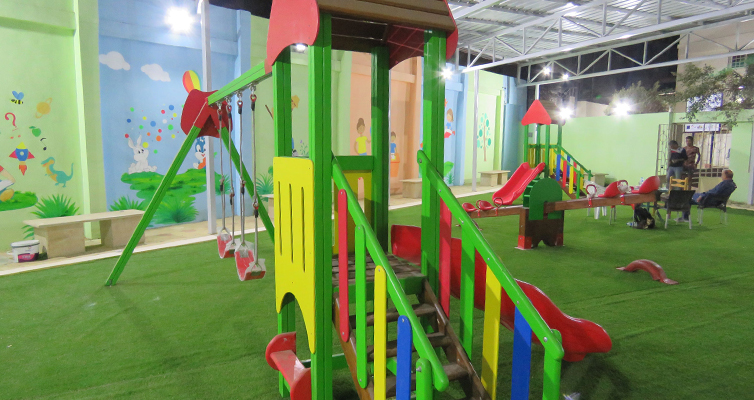 Kung fu for girls and boys
The district of Boulaq El Dakrour is located around 30 km south of Begam and is another example of an extremely dense settlement in the Cairo metropolitan area. This is another district that lacks sporting and cultural activities for its almost three million inhabitants. With GIZ's support, the existing centre was renovated and designed for families. 'Before, everything was in a terrible condition,' recalls Tarek Ibrahim, Director of the centre: 'No comparison with today.' The Boulaq El-Dakrour Youth Center is now extremely popular. It is one of the few places that has a football pitch, fitness facilities for all and affordable karate and kung fu classes for girls and boys, which are especially in demand among the younger generation. Divorced parents also appreciate the centre as they are able to use it as a neutral place to meet their children for a few hours a week.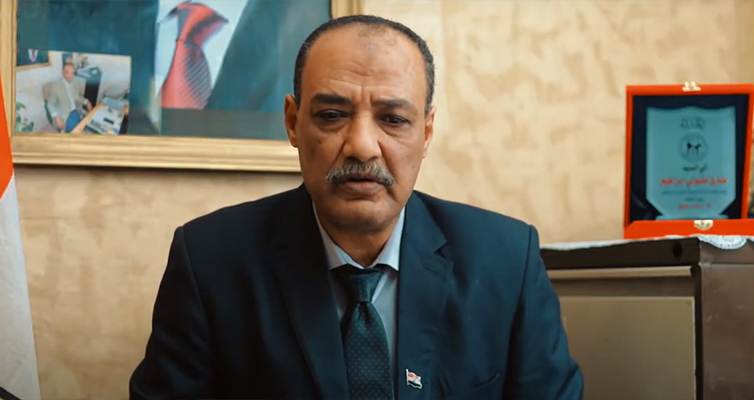 An example for other youth centres
Ibrahim is particularly proud of the wide range of services for women: 'For example, we have a gym for female guests only which has special programmes for older women who want to keep fit.' There are ballet workshops for young girls and painting classes and competitions for all children. This attracts new visitors to the community centre. Last year, the number of registered regular members doubled to 800 within three months. Members pay an annual contribution of around six euros and monthly class fees, for example around nine euros for kickboxing. This provides the centre with an extra source of income in addition to basic government funding, helping to ensure the quality of the services. The Boulaq El-Dakrour Youth Center is now considered to be an example for other centres: 'Directors of other community centres are interested in what we have done here and want to emulate this,' says Ibrahim.
Waiting until the end of the pandemic
However, progress is currently being slowed down by the coronavirus pandemic. At first, the community centres were closed for several weeks and all activities were postponed. Membership fees had to be reimbursed, which had a huge impact on the incomes of permanent members of staff. Some had to look for other jobs. In mid-July, the Egyptian Government permitted the partial reopening of clubs and youth centres under certain conditions. However, meeting and playing sport is still only possible with restrictions. Many Egyptians are also choosing to wait at home until the pandemic has blown over. Here, as elsewhere in the world, everyone is hoping to be able to get back to their normal lives again soon.
Contact: François Menguelé, francois.menguele@giz.de
The photos for this report were taken before the coronavirus pandemic.
More on giz.de
More at akzente.giz.de: