Photos
Olexandr Techynskyi
Apple trees stretch as far as the eye can see. In Severynivka, a small Central Ukrainian town that is home to 4,000 people, almost everything revolves around fruit growing. The apple orchards are well maintained and less land is left uncultivated here than in other parts of the region. The local authority is growing willow trees as biomass to fuel heating systems. 'We are experimenting with all sorts of green heating systems,' explains Alexander Gitsun. The head of Severynivka local authority is a real live wire, with thousands of ideas as to how to save money and where to invest. He is enthusiastically seizing this new opportunity to take on responsibility.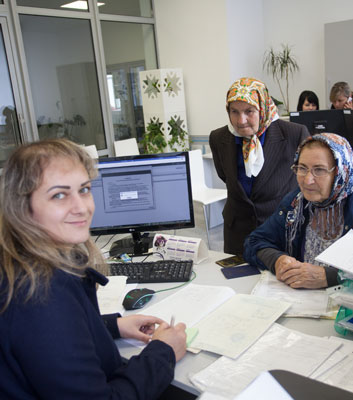 Severynivka is one of the 705 Ukrainian municipalities that have reorganised in the wake of the far-reaching decentralisation reform launched in 2015. Together with the Swedish International Development Cooperation Agency (Sida), the Deutsche Gesellschaft für Internationale Zusammenarbeit (GIZ) GmbH is implementing the project until 2020 as the partner of Ukraine's Ministry of Regional Development. The measure is financed by the EU as well as Denmark, Estonia, Germany, Poland and Sweden. U-LEAD with Europe is the official title of the extensive programme, which is already benefiting six million Ukrainians.
Looking for new jobs in the villages
After Severynivka's school was insulated with the help of an EU grant, bringing heating bills down, Alexander Gitsun and his team invested the cash saved in the complete renovation of the building – to the delight of students, teachers and parents. 'I do not wish to detract in any way from the benefits of solar panels on schools and nurseries, but what we really need here are jobs,' stresses Gitsun. Apart from the positions in the local authority itself, there are currently only about 50 private sector jobs in Severynivka: in a bakery, a small brewery and a small factory producing roof tiles.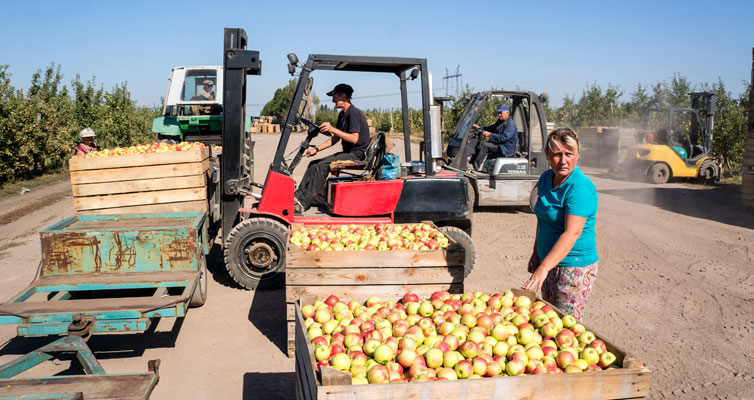 Gitsun aims to organise fruit processing locally in future, and thus create jobs. Apples and raspberries are currently sold to wholesalers. Since a cold store is too expensive, the local authority wants to help the fruit farmers to found a cooperative. 'First of all, we will dry the apples and berries, and later we can process them ourselves to make fruit juices or yoghurts,' he expounds. Thanks to the promotion programme for municipalities that have merged, it will be possible to finance a washing and fruit drying plant. This is vitally important, stresses Gitsun. 'If we do not create any jobs here, we will lose all our young people. Dreaming, twiddling our thumbs and waiting for an investor will not get us anywhere.'
Successful model with a fruit juice plant
The nearby town of Bar, with a population of 17,000, has already taken the next step. The Austrian fruit juice producer Pfanner has been running a major production unit there since the early 2000s. During the main season, the company provides jobs for up to 1,000 people. 'We are the best tax-payer here, but we are not purely altruistic,' points out the company's local manager Volodymyr Godovanyuk, stressing that the plant is first and foremost an economic undertaking. Legal certainty, stability and the availability of skilled workers are important for the Austrian company, which pays its staff appropriate wages. There is a lot of conversion work going on at the plant, which has been built on the site of a former Soviet state-owned conglomerate that produced pectin and fruit preserves. The company is expanding further.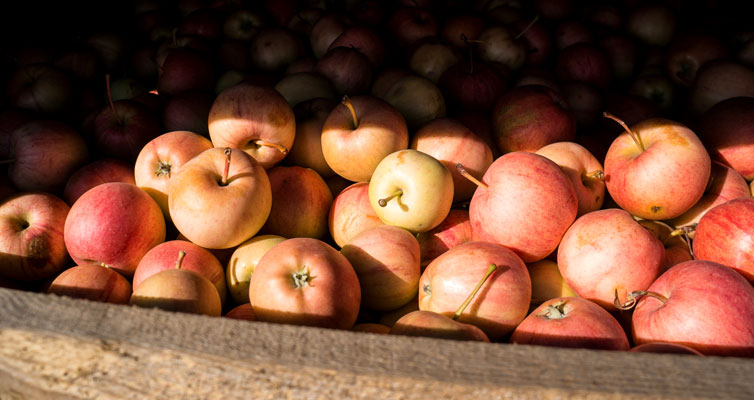 'Every municipality must find its own economic speciality and then put in place its own model for success,' says Oleg Levchenko. The regional director of U-LEAD also passionately advocates local marketing strategies, like an 'Apple Road' that would link Severynivka, Bar and Oleksandrivka, which has tended to trail the other towns so far. The concept aims to link the three apple towns and make them attractive to tourists, with canoeing excursions on the Riv River, trips to Oleksandrivka's apple museum and a full gourmet experience based on apples. The project is still in its infancy, but Bar does already hold an apple festival in autumn. 'We need to arouse hope here so that the people see that they have prospects of a positive future,' stresses Levchenko. Many people leave not only because there are no jobs, but because they no longer see any future for themselves in Ukraine. He and the heads of the local authorities in the region are doing their best to counter this, with their many new ideas based on apple trees.  
Contact: Jenny Hornisch, jenny.hornisch@giz.de
THE PROJECT IN FIGURES

Six million Ukrainians
are already benefiting from the decentralisation process.
 

705 new municipalities
have been created and can manage their own tax revenues.
 

340 staff
from Ukraine and many EU countries work for U-LEAD with Europe.
 

The EU and five member states
are financing the project: Denmark, Estonia, Germany, Poland and Sweden.
October 2018