'I want to live my life without fear'
When you meet 37-year-old Passy Mubalama for the first time, her inner strength is striking. It's clear that the young Congolese woman's motivation to improve life in her homeland is boundless. Shortly after our first meeting, in late May 2021, the Mount Nyiragongo volcano erupted near Goma, a city of two million people. Passy Mubalama had to flee, along with 400,000 people living in North Kivu province. More than 30 people died in the disaster. When we finally heard from her again, she had already resumed work with Aidprofen, the non-governmental organisation she founded.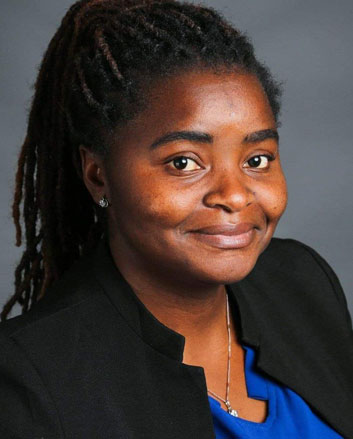 Giving up has never been an option for the human rights activist, despite all the obstacles she has faced. Mount Nyiragongo had erupted before in 2002. Her family was forced to flee then, too, and suddenly had to live in a tiny hut in a camp for internally displaced people. Along with natural disasters, Passy Mubalama's childhood and adolescence were marked by political instability. In neighbouring Rwanda, more than 800,000 Tutsis and moderate and opposition Hutus were murdered within just a few weeks in 1994, and large numbers of people fled across the border. The situation in Goma was dramatic: 'As children, we found it extremely upsetting to see people dying on the streets because they had nothing to eat.' In the years that followed, her homeland remained unstable. After the dictatorial ruler Mobutu Sese Seko was ousted by the rebel leader Laurent-Désiré Kabila, there were further wars in the region, which is rich in valuable natural resources.
The fear of being shot or losing a family member became a daily worry for Passy Mubalama. She says that although the situation has now stabilised to some extent, there is still no peace. 'Most people don't go out after seven in the evening,' she says; 'they try to be home by six, in fact. There are kidnappings and murders. We hear daily reports that someone's been killed.'
All these experiences motivated Passy Mubalama to become an activist. She couldn't just watch without doing something. Initially, she worked as a journalist and reported on human rights violations. Then in 2011, she set up her own organisation, which empowers women and fights for a peaceful coexistence. 'I was shocked by the high level of sexual violence in refugee camps and felt that just writing about it wasn't enough. I had to do something. As a Congolese citizen, I saw it as my responsibility.' This led to her setting up Aidprofen – an NGO that seeks to bring people together. In a region where violence, arbitrary governance and mistrust are everyday occurrences and there is no trust in government structures, this is no easy task. Passy Mubalama relies on a good set of contacts across religious and social groups.
Seeking talent for peace
To spread the message about peaceful coexistence, the organisation ran two talent competitions. Young people from different ethnic groups and faiths were invited to write songs, plays or poems together. 'Our greatest success is that they stuck together all the way through,' she says enthusiastically. Passy Mubalama also specifically approached young women and invited journalists (including women journalists) to the main presentation. After all, boosting women's visibility in society is another of Aidprofen's objectives: 'They need to play a greater role in society and decision-making in the future,' she says.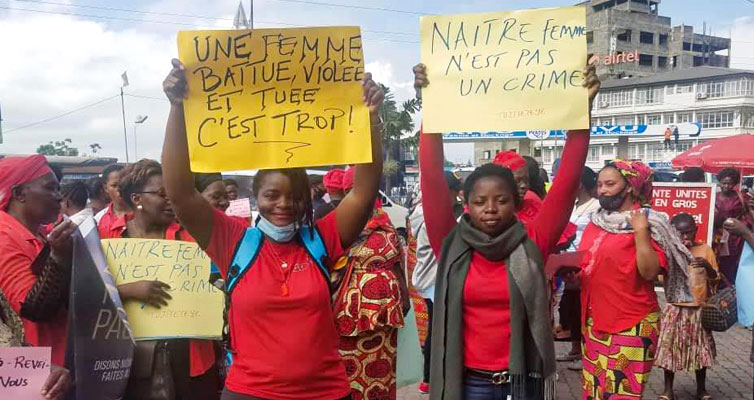 The impetus for the talent competitions came from the Interfaith Dialogue on Violent Extremism network – iDove for short. iDove was launched as a pilot project in 2017 by the African Union's Citizens & Diaspora Directorate and GIZ on behalf of BMZ. The idea behind the network is to support people like Passy Mubalama in tackling violent extremism among young people and inspiring others to strive for a peaceful coexistence.
Involved in iDove from the start
Passy Mubalama is proud to have worked with iDove from the very beginning – the first person from the Democratic Republic of Congo to do so. She found out about it four years ago on the website of the African Union (AU) and applied. Regular exchange with other activists from 61 countries is a particular source of inspiration for her. Before the COVID-19 pandemic, she took part in iDove conferences in Addis Ababa in Ethiopia and in the Senegalese capital Dakar. Since then, she and her colleagues have communicated mostly over WhatsApp and online via Zoom. But iDove supporter Mubalama remains focused. She firmly believes that extremism can be prevented. In addition to fighting poverty and inequality, ongoing dialogue is crucial to achieving this: 'It's the key.'
This is why she is committed to greater togetherness in her crisis-torn homeland. Aidprofen provides training for peace ambassadors working with opposing groups – another initiative inspired by the iDove network. An initial 20 young people have taken part already. Through change from the bottom up, Passy Mubalama wants to take a step closer to her biggest goal, for herself and her fellow Congolese citizens: 'I want to live my life without fear.'
Akzente 09/2021