The genie of freedom is out of the bottle
In early 2011, I stood on Cairo's Tahrir Square and was able to talk to demonstrators at this historic moment. That made a great impression on me because these people put their personal safety at great risk in doing this. I remember the mood was highly charged but positive. People wanted to take charge of their own lives; they had had enough of repression and despotism. Ten years later, the euphoria in the region has dissipated. Optimistic enthusiasm has given way to disillusionment. But nevertheless, it is too easy to simply say that the Arab Spring has failed.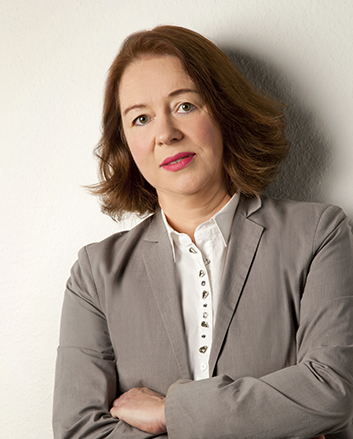 The upheavals the Arab world has experienced since 2011 have shown one thing: supposedly stable but authoritarian regimes are based on clay. Jobs, freedom and dignity – those were the more than justified demands of the people who took to the streets across the entire Arab world. Governments intent on depriving their people of these things have to resort to using repressive systems to keep them in check in the long run. And even that is no guarantee that 'peace' will prevail. This is no way to achieve peace and stability. Uprisings and revolutions such as those in Tunisia or Egypt, as well as protracted violent conflicts such as those in Syria and Yemen, can result when tensions between the government and the people that have built up over many years come to a head. The most recent example is Lebanon: the people of this country that has been hit by multiple crises are now vociferously demanding their rights.
The old elites in many countries of North Africa and the Middle East forcibly repressed the people who took to the streets to call for more participation and freedom. In many countries, powerful Islamist movements have emerged in response to dysfunctional regimes. In some countries, they blame the need for repression on the elites. But there are still forces actively demanding participation, transparent government and an open climate for discussion. However, this group is very heterogeneous and that sometimes means it is the weakest group, which is a source of frustration. Many people have gone into 'internal emigration.' And those who continue to protest are in some cases taking a huge risk.
And yet people in Arab countries have learned that they can make existing systems and conditions falter. It's not possible to put this particular genie back into the bottle. A very vibrant civil society has developed in many places and could be the crucible for change. Even if it has to be prepared for the fact that it may take one, two, three, or maybe more, generations to achieve the desired change.
German development cooperation activities strengthen those working for more political and economic participation and involve as many groups from civil society, science and academia, business and religion as possible. The aim is to achieve a political resolution to the social conflicts in the countries of North Africa and the Middle East through social discourse, which in turn will pave the way for sustainable development.
GIZ's work in the region is guided by the German Federal Ministry for Economic Cooperation and Development's MENA strategy. Its four priority areas are water, energy, sustainable economic development and education. These are all issues of key importance in the region with its growing population and limited resources. Half of the population is under 24 and lives in towns and cities. These are people looking for a way of making a living and at the same time turning away from old social structures and traditional roles that go with them. A new generation is calling for participation and self-realisation.
Strengthening women and young people is an essential aspect of new social contracts being drawn up to stabilise the region. For example, last year a national youth strategy was published in Jordan for the first time, which pays greater attention to the interests of the young population. GIZ's Civil Peace Service is supporting its implementation.
In total, GIZ is implementing 212 projects in the MENA region with a remarkable commission value of EUR 2.3 billion. Eighty percent of the approximately 2,500 employees are national employees. GIZ is also increasingly working for other government departments such as the German Environment Ministry and Federal Foreign Office in partner countries such as Algeria, Egypt, Iran, Iraq, Jordan, Lebanon, Libya, Morocco, the Palestinian Territories, Tunisia, Turkey and Yemen. The Federal Foreign Office continues to support democratisation and reform processes in the region. In Tunisia, for example, the people's demand for transparent political processes and measures to tackle corruption is now being met.
In the country that saw the birth of the Arab Spring, the democratisation process is relatively advanced. Important stages in Tunisia were the first free presidential and parliamentary elections, including a new constitution, in 2014, and the first municipal elections in May 2018. An important element of Germany's involvement is also the reform partnership that is part of the Marshall Plan with Africa. It supports reforms in the financial and banking sectors and in the public sector to enable more members of the public to directly experience the democratic changes.
But even Tunisia, the poster child of the Arab Spring, has to take the long view. Historical developments are not always linear. Jobs, freedom and work are still the focal point for many people in the Arab world. Tangible progress in these countries has to be the benchmark we use to measure our input there. And evidence of that would mean that the Arab Spring was not in vain.
January 2021