In focus food and nutrition
The bigger picture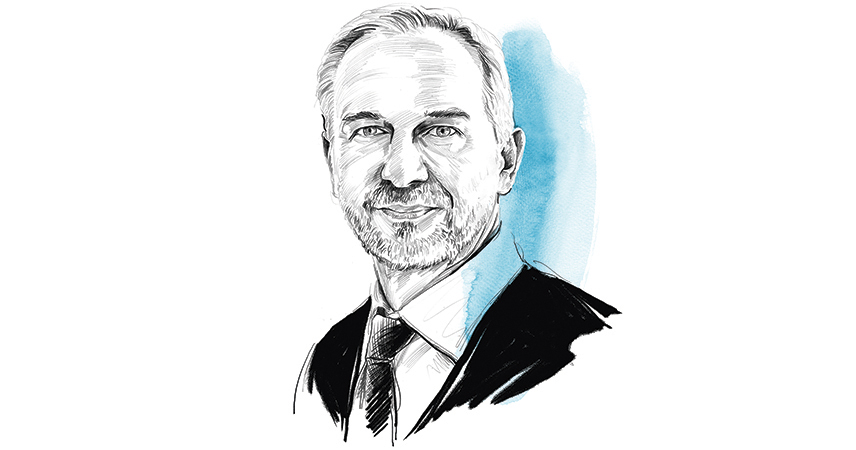 ALBERT ENGEL  
is Director of GIZ's Evaluation Unit. He has previously held various positions at GIZ, including Director of the Rural Development and Agriculture Division.
albert.engel@giz.de
Food and nutrition security is a human right – and one with far-reaching implications. Ensuring that all children, women and men have a nutritious diet is a crucial step towards sustainable development. By contrast, the consequences of malnutrition are devastating and can lead to those affected falling ill and becoming weak. A country in which many people cannot work because of their poor nutritional status cannot realise its full economic and social potential.
Food and nutrition security plays a key role in development cooperation and is therefore an important aspect of GIZ's work. The links between famine relief, transitional aid and long-term development were clear to us even back in the late 1980s. To initiate the fundamental changes required, we need to take a broader view and ask the right questions. Who has access to land and water? Under what conditions are smallholders able to produce their crops and access markets? How much do people know about nutrition and hygiene? What investments will make the most impact? We learned a great deal from those early and predominantly local development projects. We know that long-term success depends on working at every level – local, regional and national – in our partner countries.
How COVID exacerbates the situation
Between 1990 and 2014, we made tremendous progress. Worldwide, the number of people suffering from hunger declined. Since then, however, the figures have gone back up. Today, one in every nine people goes to bed hungry. The situation has been exacerbated over recent years by wars, conflicts and the resulting movements of refugees, by climate change and population growth, and now by the coronavirus pandemic.
In 2014, Germany launched a special initiative entitled ONE WORLD – No Hunger in order to strengthen its existing activities around the world. BMZ invests around EUR 1.5 billion in the priority areas of food security and rural development each year. These are areas in which GIZ and its predecessor organisations have spent decades forging a network together with its partners.
More recently, our work has focused on pregnant, breastfeeding and young women. Studies show that the first thousand days of a child's life are crucial to its future development. Good nutrition in early infancy (and indeed before birth) prevents severe developmental disorders that can lead to a vicious circle of poverty and undernutrition, with consequences that can even affect subsequent generations. Well-nourished and healthy infants and young children are important to the future prosperity of their society. In Tajikistan, for example, where one in every five young children is undernourished, we are working with the country's Ministry of Health to ensure that young women learn more about nutrition. This project has involved training health advisors and developing an e-learning tool.
Utilising digital innovations
Digital solutions have proven to be invaluable during the COVID-19 pandemic, allowing national and international experts to collaborate on data evaluation projects despite restrictions on travel. Digital tools generally make it much easier for us to compile and record information. When it comes to measuring the results of our food security projects, we use internationally recognised indicators. However, we also aim to break new ground, for example with the development of the Minimum Dietary Diversity for Women indicator, which involves asking women what they ate the previous day. If the food they consumed included at least five out of ten defined food groups (e.g. vegetables, nuts and products of animal origin), it can be assumed that they have a good diet. GIZ was one of the first organisations to use this indicator in collaboration with the Food and Agriculture Organization (FAO).
Another important new indicator, largely developed by the German humanitarian aid organisation Welthungerhilfe, is the Child Growth Monitor. A mobile app can be used to identify signs of malnutrition. Instead of using scales to weigh a child or a special tape to measure the upper arm circumference, the Child Growth Monitor relies on photographs taken using an everyday smartphone. Although the app was developed before the coronavirus pandemic, it is currently  proving extremely useful as it allows health care teams to continue monitoring the development of boys and girls while maintaining the required distance to prevent the spread of infection.
We continuously adapt our work to the new challenges we face, review our approaches with a critical eye and explore different paths where appropriate, with the ultimate goal of helping more children, women and men to eat healthily as a prerequisite for sustainable development. That is what drives us.
published in akzente 1/21
Interview Food and nutrition
Infografic food and nutrition