'Equality for all'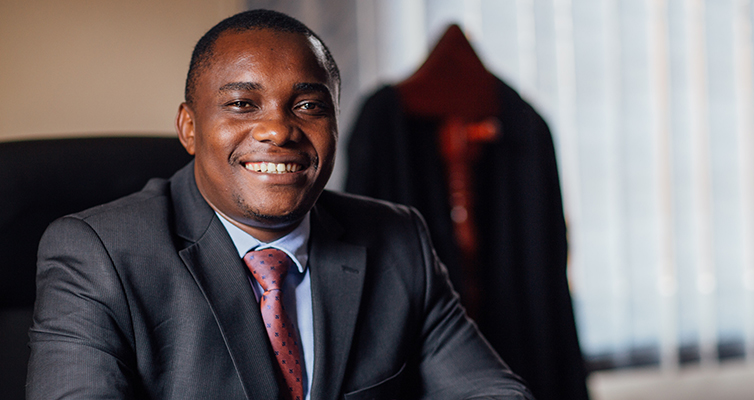 Recently, the human rights situation for members of sexual minorities has got even worse. Why is this?
Uganda is already gripped by election fever, although people will not go to the polling stations until 2021. The musician Bobi Wine – who is particularly popular with the younger generation – is causing embarrassment and anger among the party of Yoweri Museveni, the current president. The party members feel their power is under threat. In order to secure a majority, they are now adopting a homophobic stance to secure votes.
How exactly are they doing this?
In October 2019, Simon Lokodo, the Minister of State for Ethics and Integrity, announced his intention to reintroduce a law that provides for the death penalty as punishment for engaging in homosexual activity. Shortly afterwards, some activists were arrested, as were all the people at an LGBTIQ-friendly bar.
Why are so many voters getting behind homophobic slogans?
First of all, it is important to make clear that the situation for the LGBTIQ community in Uganda is not quite as bad as media reports make it sound. The vast majority of citizens have other concerns and don't really know anything about the issue. However, homophobic violence is now becoming an issue with two murders of LGBT persons recorded towards the end of last year. Many ordinary people are manipulated by evangelical preachers who brand non-heterosexual practices as a mortal sin and capitalise on the human fear of the unknown. On this basis, homophobic political campaigns are gaining a foothold.
How can the situation be improved?
The law prohibiting homosexual acts dates back to the British colonial period, and most activists want to abolish it. However, I don't think it should be the priority right now. Instead, we should focus on the core aspect: equality for all. We need to talk to politicians, and even evangelical preachers. The human rights training course for police officers, which was supported by GIZ, should also be resumed. This is the only way we can make perceptions change throughout Ugandan society.
akzente 1/20